The self-hatred, self-doubt, self-consciousness, and insecurity that comes with social anxiety can be wildly deafening. Despite having friends and family who love you and who tell you that you're wonderful, your social anxiety manages to mute them out, so it can send you on a downward spiral of emotional insecurity. The slightest shift in someone's tone, the subtlest of gestures, and even the simplest of looks can set your anxious thoughts on fire, sending you into a dark hole that seems impossible to come out of. You aren't alone; many people suffer with the same fears associated with social settings and social interactions, but what's most important is that you are one step closer to beating social anxiety because you're here reading this.
Overcoming Social Anxiety
The internet is a wonderful place to find all types of therapy, self-help, and life coaching from experts who know exactly what you're going through. However, not all are created equal. So, we've put together this list of the top 9 ways to start beating social anxiety today without ever having to leave the comfort of your home. Here are some of our top recommended social media treatment options available that can help you work through the fear and discomfort you experience in social settings.
1. Online therapy for social anxiety
As the saying goes, overcoming social anxiety or any mental illness for that matter is 80% therapy. The benefits of speaking with a professional therapist are exponential, as they're able to provide you with support, guidance and advice specific to you and your triggers.
Now, we understand that therapy is often a pricey option – and that's not to mention that going out to speak with a stranger face-to-face about your deepest thoughts can be incredibly overwhelming . That's why we highly recommend online therapy as an effective social anxiety treatment. Not only is it significantly more affordable than person therapy sessions but you also have more control when it comes to communicating with your therapist. We highlight the benefits of doing online therapy with Better Help within many of our posts because they're truly one of the best platforms for online therapy.
2. The Shyness and Social Anxiety Program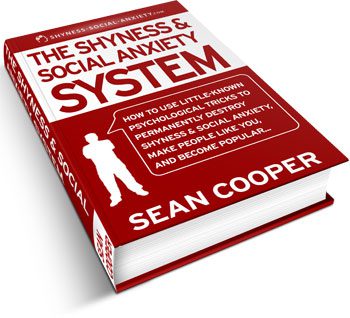 The Shyness and Social Anxiety Program is a super popular online program that offers you social anxiety treatment that you can do right at home and at your own pace. It walks you through the steps to identifying the cause of your social anxiety and provides you with effective strategies and techniques to help you overcome it. For example, some of the things you learn with this program are:
Learn the water bottle trick that gets to the root cause of social anxiety disorder
Discover the 3 worst mistakes to avoid if you want to overcome shyness or social anxiety
Learn what to say in conversations and how to avoid awkward silences
Quick fix for self consciousness, social awkwardness or "weirdness"
Strategies and techniques for remaining calm in social settings
Get to the root cause of your social anxiety disorder
It also comes with a variety of bonus guides that you receive for absolutely free, such as:
7 Conversation Secrets by Eduard Exeanu
10 Keys to Stop Anxiety by David Hamilton
14-Day Free Trial to the Social Immersion Weekly Training
This social anxiety program is highly based on psychology and teaches you a proven approach for overcoming your social fears. You can even try it out for two months entirely risk-free, as it also comes with a 60 Day Money Back Guarantee. So you really have nothing to lose.. Well, other than those anxiety attacks!
3. Panic Away
Panic Away is a leading online program for combating all types of anxiety. It's highly focused on breaking the cycle of fear, so you never worry about having another panic attack again. The best part: you learn how to end the panic loop after the very first step so the panic loop is immediately broken as you begin your healing journey.
Break the cycle of panic
End the panic loop with the very first step for almost instant relief
Simple techniques and coping strategies that can be used in your daily life
Learn the 21-7 technique that is really easy to learn and apply
Comes with all kinds of strategies and coping methods
Helps you release anxiety at the root source
Learn how to deal with unwanted, intrusive thoughts
Teaches you how to cope with physical anxiety symptoms
Try With the 60 Day Risk-Free Guarantee: Panic Away
4. Social Confidence Coaching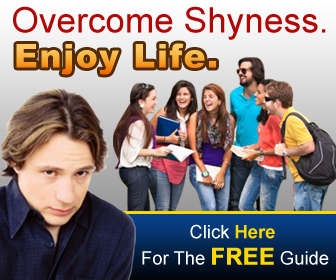 Social Confidence Coaching is another online program created by a professional social confidence coach who provides you with powerful techniques for socializing with confidence. His method is highly based on making authentic, effortless and captivating conversation that you can do to start beating social anxiety.  It also comes with a 60 Day Money Back Guarantee and is highly focused on counteracting the anxious thoughts that keep your self-defeating, social anxiety habits thriving.  It comes with:
The Conversation Confidence Audio Guide (4 hours of audio coaching)
The Conversation Confidence Handbook
Turn Your Charm (5 Key Elements of Charismatic Conversation)
Free One Month Trial of Social Anxiety Life Makeover.
5. Overthrowing Anxiety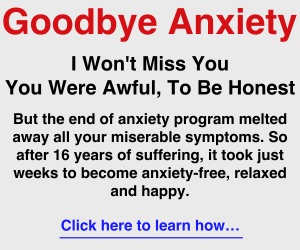 If there's one online social anxiety treatment program that is at the top of the list, it's definitely Overthrowing Anxiety. This online program helps you eliminate your anxiety simply by making practical changes in your life. By the end of the system, you'll have developed new healthy habits that will continue to rewire your brain plasticity to remove unhealthy thought patterns and behaviours, develop a positive mindset, and establish relaxation techniques that continue to decrease your anxiety.  It comes with:
Self-Assessment Tests
Mental Health Activities
Self Care Activities
Healing Journal Exercises
Breath Work
Meditation
60 Day Money Back Guarantee
Try With the 60 Day Risk-Free Guarantee: Overthrowing Anxiety
Don't give up on healing your social anxiety. With the right help and social anxiety treatment plan, you can overcome the fears you have associated with social situations. So, pick a program and get started today.
---
This blog post is sponsored by BetterHelp, but all opinions are my own. I may receive compensation from BetterHelp or other sources if you purchase products or services through the links provided on this page.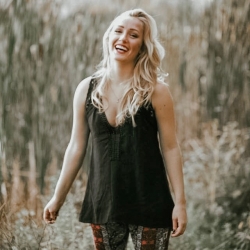 Latest posts by Chantal McCulligh
(see all)