Hating the winter is one thing; having Seasonal Affective Disorder is another. The good news is that you don't have to suffer and slump through the dark and dreary season. There are many treatments for Seasonal Affective Disorder that are easy, affordable, safe, and effective.
But first, you have to know if you're suffering from this debilitating disorder. Click here to discover if you have Seasonal Affective Disorder.
Go on a Winter Getaway every year
Not everyone can afford to slip away to the Southern States or regions of the world but if you can, do it! Make it a priority to save enough money to go on even the cheapest trip out there. As long as it gets you in the sun and hot weather, doing something you love such as sleeping by the sandy shores or snorkelling with sharks, it'll help.
This is by far the best treatment for Seasonal Affective Disorder based on my experience. I usually visit Florida for a couple weeks to visit friends and family but this year I went to Antigua with my family. Now, you're probably wondering, "How do you travel with anxiety?" And don't worry. I'll be covering that topic shortly.
The secret to skipping winter every year is to prioritize, save and find cheap flights and hotels.
I cut out buying coffees every day from Tim Hortons ($1000 a year) and smoking cigarettes ($2000 a year), leaving me with $3000 to travel without having to save any more than I was already spending.  
This is where I go to get the best deals to escape the winter blues.
Airbnb

Rent a room or house anywhere in the world for a fraction of the price of a hotel

Agouda

Excellent prices on flights and hotels around the world
Invest in light therapy
A much cheaper alternative to taking a winter vacation is to invest in light therapy. Although, I don't think any form of light therapy treatment will ever be as good as physically visiting a tropical destination. So, I like to combine my treatments for Seasonal Affective Disorder by filling my house with the following:
Each day, wake up with the dawn simulation, spend at least 30 minutes in front of the SAD Lamp and turn on the salt lamps to regulate the air. It's a bit of money to start light therapy but the results are amazing.
Take Vitamin D supplements
Seasonal Affective Disorder is believed to be caused by the lack of sunlight, which results in a Vitamin D deficiency. The best way to treat this is with natural Vitamin D supplements. You have to make sure you're getting 100% natural Vitamin D3 supplements. You can find them at your local drugstore, grocery store or even on Amazon.
Regular exercise
Exercise is not my favourite word either but it's inarguably one of the best treatments for Seasonal Affective Disorder and anxiety in general.  The good news is you don't have to run on a treadmill at top speed and inclination to reap the benefits. A simple walk will do just fine. Here is what I reach to aim every day without hitting the gym or taking a fitness class, which I try to do at least 5 days a week on top of the following:
10,000 steps a day
30 minute walk (with the dogs, of course)
I'll often add in a winter activity to help enjoy the season. Some of my favourite winter
activities which can be considered exercise include:
30 minute ice skating
tobogganing (walking up the hill several times is a sweat and a half)
snowshoeing
tubing
skiing or snowboarding
Other treatments for Seasonal Affective Disorder
There are many more treatments for Seasonal Affective Disorder, but they often come with a nice price! And by nice, I don't mean good. However, they are effective. So, depending on how bad your SAD is, you may want to consider:
Anti-depressants
Medical marijuana (if it's legal where you are.)

Doesn't work for me and makes me more anxious

What are your favourite treatments for Seasonal Affective Disorder?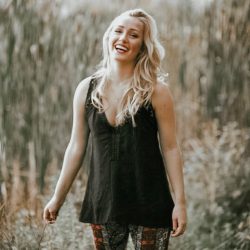 Latest posts by Chantal McCulligh
(see all)