Serotonin is the "don't worry, be happy" brain chemical that plays a major role in your overall mental health and wellness. When it's too low, it can increase feelings of anxiety, irritability and negativity, which can result in depression, irregular sleep, low appetite, and more frequent anxiety and panic attacks. Sure, there are many prescription medications out there that can boost serotonin levels but there are just as many natural alternatives that can increase serotonin levels naturally.
What is Serotonin?
Serotonin is a neurotransmitter that plays various roles in your brain's biochemistry. It is a critical component to maintaining a balanced mood, confidence, optimism, social engagement, and a healthy appetite. It also plays a key role in having a restful deep sleep.
Considering the opposite of each are common symptoms of anxiety, it's easy to see how serotonin affects your mental illness. After all, when you aren't practicing self-care or taking medication for your anxiety, your mood is off, you feel unconfident, you're more pessimistic, you have no desire for social engagements and you may even start emotional eating. So, if you can relate to any of these symptoms, it's time to increase serotonin levels naturally.
7 Ways to Increase Serotonin Levels Naturally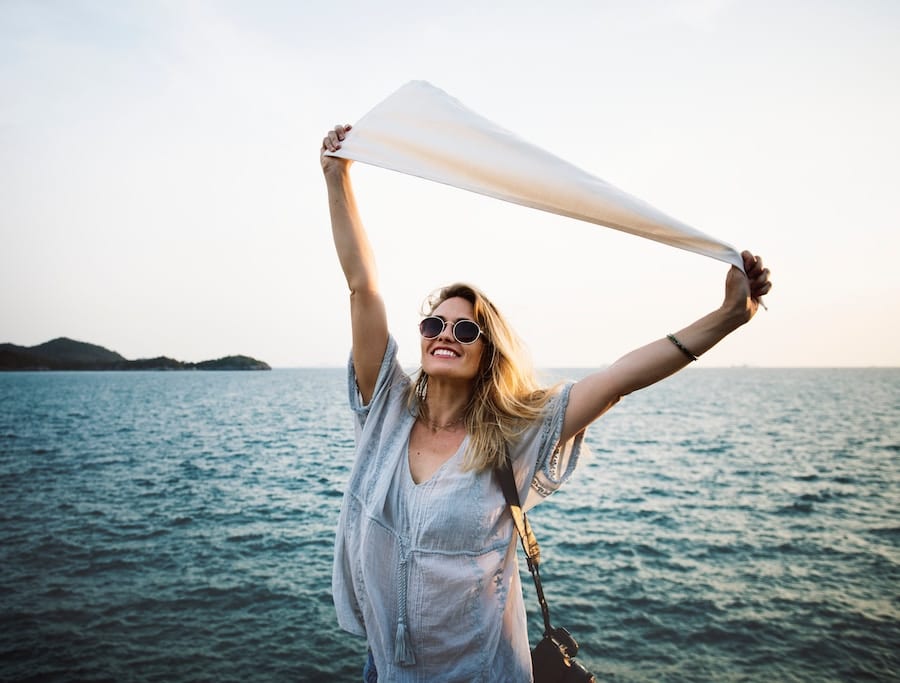 There are many ways you can boost serotonin levels naturally – all of which take nothing more than a little time, dedication, and commitment. Here are some of our favourites!
1. Exercise Regularly
You've heard it time and time again – you need to exercise regularly, and that's because it works! The more you exercise, the more serotonin your body receives. Some studies have even proven regular exercise to be just as effective at increasing serotonin levels as serotonin-enhancing medications.
Yes, this can be a hard habit to get into especially when you don't have any energy to move as a result of having low serotonin levels. You just have to stick it out and truly push yourself for at least a week, and you'll quickly start to feel the benefits of having increased serotonin levels.
2. Improve Your Gut Health
With a little bit of research, you'll quickly see how vital your gut health is to your mental health. Studies have shown that as much as 95% of serotonin is produced in your gut, so the better your gut flora, the better the production of serotonin. Achieving this can be as simple as taking a probiotic and making a conscious effort to eat cleaner.
3. Eat More Complex Carbs
Speaking of gut health and diet, eating more carbohydrates is a great way to increase serotonin levels naturally. It's essentially why many of us binge on simple carbs, such as pastas, potatoes, pastries and breads when we're feeling down. The carbs increase insulin which allow for the building block for serotonin to enter the brain, where the carbs are then converted to serotonin. The downside is that simple carbs come with many other health concerns, such as high blood pressure and weight gain.
However, complex carbs have shown to have the same effect serotonin-boosting benefits as simple carbs, sans the bad stuff. So, try to incorporate more things such as apples, blueberries, carrots and sweet potatoes into your diet for a natural boost of serotonin.
4. Take Natural Supplements for Anxiety
Natural supplements are an excellent way to increase serotonin levels naturally. We recently wrote a list of the top 5 natural supplements for anxiety and highly recommend adding them into your diet.
I take B12 shots, magnesium supplements, probiotics, and 5-HTP on a daily basis. When I am heading into a situation that increases my anxiety, I take L-Theanine which is a natural supplement that provides immediate relief.

– The Creator of Anxiety Gone
5. Get a Massage
Yes, you read that right! Studies have shown that massage increases serotonin by 28% while also decreasing cortisol (the stress hormone) by 31%. So, treat yourself to a massage!
6. Practice Self-Care
Self-care isn't about getting your hair and nails done (though, it never hurts). It's more so about treating yourself well; paying attention to what your mind and body needs to feel great. As such, stress-relief is a huge component to self-care and can encourage emotional healing and boost serotonin.
So, create a plan that allows you to relax. We highly recommend doing one of the best online yoga programs or top online mindfulness courses to start removing negative emotions, such as fear, anxiety, guilt, and anger, and turning it into positivity.
7.  Spend Time in the Sun
Slather on the sunscreen and get some sun! Sunlight is a direct trigger of serotonin production, so the more you get, the more serotonin your body will produce. This is essentially why many people suffering from Seasonal Affective Disorder or experience worsened anxiety and depression during the winter months when the sun doesn't shine as often.
If you can't find the time to get outdoors, invest in a SAD lamp that brings the sunlight indoors.
There are many ways you can boost serotonin levels naturally and without breaking the bank. These are some of our favourites.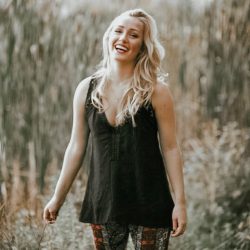 Latest posts by Chantal McCulligh
(see all)