A powerful anxiety strategy contains equal parts prevention and coping. You need to have the right tools that will help you overcoming those anxious moments, while also having the right ways to prevent anxiety. While we often talk about coping methods for living with anxiety, today we are discussing the top ways to prevent anxiety as a whole.
Why It's Important to Have Ways to Prevent Anxiety
The best benefit of having ways to prevent anxiety is that, well, you can prevent those terrible feelings! At the very least, you can decrease their intensity and/or frequency.
Coping methods, on the other hand, are great for when you're in the midst of an anxiety attack, whereas ways to prevent anxiety are tools that prepare you for the moments prior to an anxiety attack coming on. When combined, you'll have a powerful anti-anxiety strategy that will only strengthen as you continue to practice your tools.
Additionally, it's crucial to have natural ways to prevent anxiety because, although we are all for prescription meditations for mental health, it's equally as important to learn and train your brain how to prevent and cope on its own.
21 Ways To Prevent Anxiety: Prevention and Coping Techniques
The list of prevention and coping techniques you can use to prevent anxiety is long. After all, everything that pertains to happiness, wellbeing and gratitude can be considering a technique, such as walking your dog or eating an apple a day. Both are great and can do wonders for your mental health, but there are many other ways to prevent anxiety that have been proven to have a direct, positive impact on mental illness. And those are the ways to prevent anxiety that we are focusing on.
1. Get Some Exercise
You've heard it time and time again, because it matters. Aim for at least 20-minutes of experience each day. It can be as simple as a walk around the block.
2. Listen to Binaural Beats
Another way to prevent anxiety that we often talk about here on Anxiety Gone is Binaural Beats. It's relaxing music that plays different frequencies in each ear and has been proven to have a positive effect on the brain.
In order to reap the benefits of Binaural Beats, you need stereo headphones so each ear can hear the different tones, and we highly recommend listening to reputable soundtracks. After all, anyone can upload a song onto Youtube and claim it to have binaural tones in it.
3. Do Some Deep Breathing
Deep breathing exercises are amazing for calming your nervous system and preventing panic attacks. They work, but they take practice. So, dedicate at least 15 minutes a day to practicing deep breathing.
6. Get Moving
Physically get up and move around. Shake out those feelings. You might feel silly at first, but it works to prevent anxiety attacks.
7. Talk Out Loud to Yourself
We've found ourselves doing this a lot lately to help prevent anxiety, particularly when we're trapped in a vicious cycle of obsessive thoughts. Talking to yourself, out loud, will break that silence that has trapped you inside your head. It's also an excellent way to reassure yourself that you can do this.
8. Sing a Song
Yup! Singing helps to prevent anxiety attacks, as it distracts your mind from your thoughts. Instead of feeding into the anxious feelings, you're focused on the words and when to say them. It's an excellent and easy technique for preventing anxiety.
9. Talk to Someone
If you're around others, talk. Say hello to a stranger, compliment someone's dog as they walk past you, or tell a friend that you need to talk.
We did this recently, again, while trapped in a cycle of obsessive thinking. We just said, "I am too much in my head. Can I talk to you to let the thoughts out?" It worked wonders at preventing a future anxiety attack.
10. Laugh More Even If It's Forced
As the saying goes, laughter is the best cure – and it is. What may surprise you though, is that the laughter doesn't have to be genuine. Yes, you can fake it. Forcing yourself to laugh or smile will make yourself actually laugh because it's so hilariously silly.
11. Visualize your Happy Place
For the moments when you need to escape reality and/or prevent anxiety, visualize your happy place. Smell, feel, hear, and experience your happy place in your mind. Not only will this coping technique distract you from your anxiety, but it'll also remind you of what to be happy about.
12. Rehydrate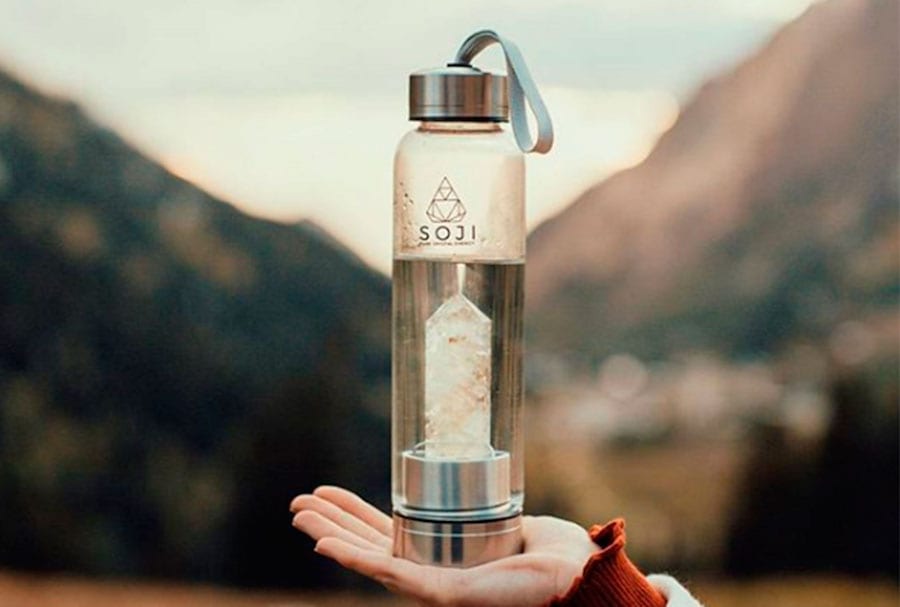 We talk a lot about hydration here on Anxiety Gone, especially lately as we have seen a direct impact on how our hydration levels affect our mental health. So, drink up – even if it's a sip, and replenish your mind and body.
13. Recite a Mantra
This tip on how to prevent an anxiety attack is similar talking to yourself, only instead of saying whatever you want, you're reciting a positive affirmation, such as, "I can do this." You can repeat it in your head, but we highly recommend saying it out loud to break the silence.
If you need a mantra, we have created a list of the best positive affirmations for anxiety.
14. Practice Mindful Meditation Daily
Meditation works. Studies have proven that it can prevent and decrease your anxiety by 50%. And you only need to do it for 7-minutes a day. We recommend the 7 Minute Mindfulness Meditation program.
15. Start Doing Yoga at Least 3 Times a Week
To be honest, we hated yoga at first. We didn't understand why all these yogis were always praising about this boring exercise. But we kept with it and three-weeks into it, we have never felt better. Now, we actually find ourselves preaching yoga because it works. As soon as you start experiencing the mental health benefits, you'll be obsessed. We can't explain it; something just happens.
16. Shout At Yourself
Guilty as charged. We had to do this to ourselves earlier this week, with some expletives as well.
"$&#*!! Just stop. Get a hold of yourself. This is &$%ing ridiculous," is what we said to be exact.
Now, that may not work for you. Perhaps you have a tender or more sensitive soul, and that's okay. You don't have to swear at yourself to reap the benefits of this technique. You just have to yell at yourself out loud, and you'll break the silence and snap out of any thoughts that can lead to an anxiety attack.
17. Smell Some Lavender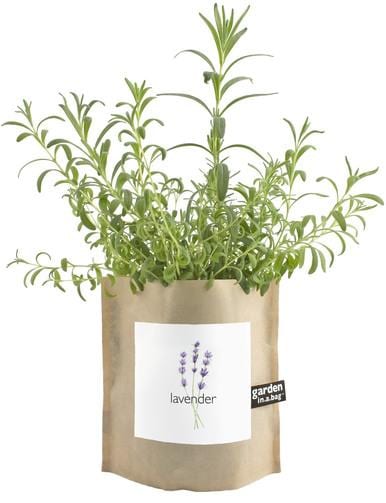 Lavender is the most popular aroma that has been proven to calm your nervous system. We just added Lavender In a Bag to our Anxiety store, so you can grow your own whiling also reaping the benefits of gardening which leads us into the next tip on how to prevent anxiety.
(We also recommend keeping some already-grown lavender on hand.)
18. Garden Outdoors
Get down on your knees, put your hands in the dirt, and learn how to prevent anxiety by planting new seeds. Working out in nature has proven to release happy hormones, and the happier you are, the better you'll be at preventing anxiety.
19. Let It Out on Paper
Sometimes, revealing your darkest thoughts to someone else is much easier said than done, even if you trust the person. So, instead of bottling everything up because you don't feel comfortable sharing your thoughts with someone else, write it down. No one has to see it and no one can judge you, but you're still letting your thoughts and feelings out.
20. Eat Better
We all love some chocolate-covered strawberries, french fries and iced coffees, but let's be honest, your diet is the foundation of your mental health. You can't expect to have a powerful, healthy mind that can prevent anxiety, if you have no fuel. So, start eating better, cleaner and more nutritious foods.
21. Take Supplements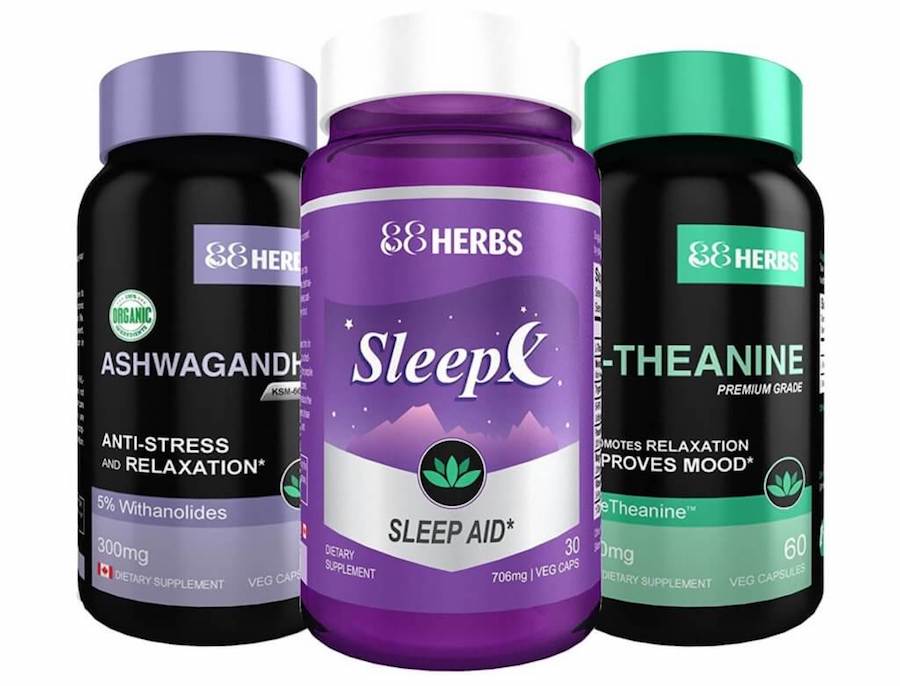 We're all about using natural supplements to prevent anxiety. One of our newfound favourites is L-Theanine, which can be used as a quick, natural way to relieve anxiety. So, if you know you're heading into a situation that often causes you to experience anxiety, you take L-Theanine beforehand and it helps calm you down, which ultimately can prevent anxiety moving forward.
There are many other supplements for anxiety that we highly recommend for keeping your nervous system calm at all times, which we will discuss further in another post.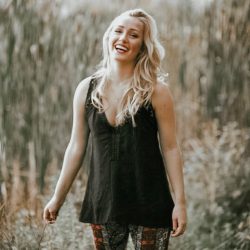 Latest posts by Chantal McCulligh
(see all)