Embracing holistic treatment is the new variant of addiction treatment which is sharing quite the limelight now mostly because everyone is looking for a personalized approach toward addiction recovery. Especially the kind where their own likeness is also given considerable thought.
Doctors are also getting more sensitive about aversion to modern medicine and wouldn't want a patient to be subject to more dependency or the horrors of side effects. This is why treatments like goal-oriented contingency treatments and mindful holistic treatment are coming into the addiction treatment sphere.
In this article below, we will be discussing some of the best holistic treatments for addiction, based on their incredible results for addiction recovery and post-recovery treatments.
Holistic Treatment – For The Mind, Body & Soul
Holistic treatment is a new contemporary treatment that is taking a non-traditional approach to addiction treatment. Rather than having their mind all tied with rigorous therapy and taking medicines for withdrawal, it is introducing a new form of treatment that encourages self-assessment leading to intrinsic motivation.
Studies have shown that when an addiction patient is intrinsically motivated, they are more likely to last on their sobriety journey than others whose motivations come from external factors like family and friends.
This form of treatment focuses on working on oneself and believing in putting oneself on the right path. Leaving one's old lifestyle and getting attuned to the new (healthier) lifestyle.
Holistic Treatments Which Are Helping This Journey
Here are the different types of holistic treatment which are helping patients on their journey to sobriety.
1. Acupuncture Therapy
It is not just mental pain that a patient goes through as part of their withdrawal, but also physical withdrawal symptoms. These include phantom pain, cramps, headaches, and migraines. Acupuncture works on the body's pressure points to relieve this pain.
2. Meditation & Yoga
These are many tranquil activities that promote mindfulness and also improve concentration. Mental health issues like anxiety, OCD (obsessive-compulsive disorder), and ADHD (Attention deficiency hyperactivity disorder) are quite common to catch during the period of substance abuse.
Especially due to the chemical imbalance in one's head due to the intense release of dopamine from these substances. This is why meditation is also a part of any holistic treatment; it steadies the mind and makes it more mindful. Vis a vis, aware of the present.
3. Art Therapy
This is a substitute for CBT. Cognitive behavioral therapy helps patients to deal with their past traumas, how they trigger substance abuse and eventual coping mechanisms. However, sometimes narrating and relieving the memory verbally becomes too painful for the person.
Art therapy is the way to deal with it in a non-verbal way. The same goes for picture and music therapy, where the patient is allowed to express their trauma through these forms of expression. There are professionals on the other end who know how to decipher these psychological messages and customize a personalized treatment for them.
4. Nutritional Therapy
Experts have provided a steller connection between proper nutrition and addiction. After the initial detoxification, proper nutrition is a good way to help the patient with withdrawal symptoms.
Therefore, nutritional therapy as a form of holistic treatment is basically getting nutritional advice based on what your body needs at the moment. Dealing with nutritional deficiency helps deal with addiction because the body feels healthy.
A healthy body is always the path toward a healthy mind. Plus, tailored meal plans account for an individual's specific nutritional needs, helping to repair the body and mind during recovery.
Healthy Body Means Healthy Mind – Addiction Recovery
In addiction recovery, a healthy body is essential for a healthy mind:
Physical Well-being: Sobriety encourages better nutrition, regular exercise, and adequate sleep, supporting overall physical health and vitality.

Cognitive Clarity: Eliminating substances enhances mental clarity, focus, and cognitive abilities, facilitating the recovery process.

Emotional Stability: A balanced body reduces mood swings and emotional turbulence, helping individuals manage stress and emotional challenges.

Motivation and Resilience: A healthy body fosters motivation and resilience, enabling individuals to stay committed to recovery goals.

Self-Esteem: Improved physical health boosts self-esteem, reinforcing the belief in one's ability to overcome addiction and embrace a fulfilling life.
Why The Shift Toward Holistic Therapy For Addiction?
The shift toward holistic addiction therapy represents a significant departure from traditional approaches, signalling a broader understanding of the complex nature of substance use disorders and a desire for more comprehensive and sustainable solutions.
This shift is driven by a growing recognition that solely focusing on symptom management and abstinence often falls short of addressing the deeper roots of addiction.
Holistic therapy, rooted in a whole-person approach, has gained momentum due to its potential to create more meaningful and lasting recovery outcomes.
Holistic therapy's appeal lies in its commitment to addressing the underlying causes of addiction, acknowledging the intricate interplay of physical, emotional, psychological, and spiritual factors contributing to substance misuse.
By delving into these multifaceted aspects, holistic therapy seeks to empower individuals to confront and heal from trauma, mental health challenges, and unresolved emotional issues that may have triggered or perpetuated their addictive behaviors.
Moreover, holistic therapy strongly emphasizes individual empowerment and self-responsibility throughout the recovery journey. It provides individuals with a diverse toolkit of coping mechanisms, mindfulness practices, and self-care strategies. Holistic therapy enables them to manage cravings, triggers, and emotional turmoil actively.
This empowerment instills a sense of control over one's recovery. It equips individuals with skills that extend beyond abstinence, enhancing their ability to navigate life's challenges and stresses without resorting to substances.
While it does not negate the importance of evidence-based treatments, holistic therapy enriches the treatment landscape by offering a diverse array of modalities that address the multifaceted dimensions of addiction.
By recognizing the interconnectedness of mind, body, and spirit, holistic therapy represents a more holistic and integrated approach to addiction recovery that resonates with the complex reality of those seeking to overcome substance use disorders.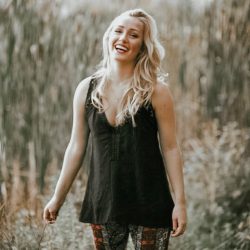 Latest posts by Chantal McCulligh
(see all)