For most people, seeing a doctor is quite a stressful experience, even if we're talking about the simplest procedure. When it is complemented with sedation, the anxiety level skyrockets, although medical sedation is a quite common and safe practice. The whole purpose of this procedure is to help patients cope with pain, discomfort, and stress during dental surgeries, endoscopies, etc. Although it's relatively safe, sedation may still have some side effects, including headache, vomiting, and sleepiness. But if managed by a professional, such effects can be minimal, with no serious damage. For example, a study conducted in Japan in 2014-2018 that included over 200 thousand people calculated the rate of life-threatening events during clinical dental anesthesia at 2.14/10,000. There were no death cases during the research. This should ease your surgery anxiety. 
Despite such evidence, some people still fear sedation, but there are some methods that medical professionals can use to help their patients cope with the anxiety caused by this procedure. 
How They Will Prepare You for Sedation Before the Procedure
Preparing for sedation is almost as important as the procedure itself. You should know all the details and understand the possible side effects. Knowing this type of information will reduce uncertainty and help ease your surgery anxiety. Apart from formalities, doctors and nurses will often support you emotionally and address your fears in relation to the procedure.
Formal Preparation Before Sedation
To help give you clarity on the procedure to reduce your anxiety about having surgery, let's go over the basics.
1. Explaining the procedure
The medical specialist will explain the sedation in detail. Starting from sedation goals to all the nuances and possible side effects – all of this info should be conveyed to you before the procedure and before the consent is signed.
2. Obtaining the patient's consent 
You should be asked to give your informed consent to the procedure before any procedures are done or medication is given. In some cases, it can be done verbally, but usually, medical institutions require a patient's signature on the consent form.
3. Assessing medical history and allergies
Some medical conditions and allergies may be a contraindication to inducing sedation. For example, Propofol shouldn't be used for sedation of patients with egg and soybean allergies, since it contains egg yolk lecithin and soybean oil. However, in recent studies, researchers found that the use of this medication doesn't increase the possibility of allergic reactions significantly. In any case, the allergies should be reported to the doctor to decrease the chance of allergic response.
4. Choosing the sedation level
There are a few sedation levels — from the minimal sedation when the patient is awake to the general anesthesia. Choosing the right level depends on the type of procedure, individual medical conditions, and history of illness. A specialist administering sedation should take everything into account when deciding on the sedation level.
5. Providing preoperative instructions
To ensure the sedation goes smoothly, there are a few preoperative rules that you should obey. For example, it is advisable to fast for a certain time period to decrease the risk of aspiration, avoid alcohol and tobacco, and take or skip some medications if they interact with the medication. The sedation nurse or a doctor should provide you with these guidelines before the procedure.
Informal Preparation Before Sedation
To help give you clarity on the procedure to reduce your anxiety about having surgery, let's go over the basics.
1. Establishing rapport
It is important that you trust the specialist providing the sedation, which the healthcare provider should establish through rapport and emotional support. Knowing that a competent nurse, doctor, or dentist will watch you during the whole process can largely decrease your surgery anxiety. A healthcare provider may also mention that they have special safe sedation training and knows how to deal with potential adverse situations.
2. Sharing relaxation techniques
You shouldn't underestimate the benefits of calming techniques in stressful situations like surgeries. Listening to relaxing music, doing breathing exercises, reading a book, or meditating can help you both before and during the procedure to stay more relaxed and calm and distract them from anxious thoughts.
3. Referring to a mental health professional
Sometimes, especially before more serious procedures that require general anesthesia, it may be beneficial for you to talk to a mental health professional. Sharing your thoughts and fears and receiving professional advice can help you cope with surgery-related stress. A medical specialist can also refer you to an expert who deals with sedation and surgery phobia.
How They Will Help You Recover from Sedation After the Procedure
During the whole procedure, and especially after administering the medication, a specialist follows strict protocols to ensure your safety and quick recovery. Some things they will monitor include:
The patient's heart rate, blood pressure, and oxygen saturation are observed during and after the procedure.

A reversal agent can be administered to help the patient  if there is an emergency need for it.

Assisting with pain and nausea (or other side effects after the procedure) and offering the required medications.

Providing post-procedure instructions like dietary restrictions, necessary medications, and follow-up appointments.
There are also ways medical stay can help you cope with anxiety after the procedure. This includes reviewing the procedure results together, providing you with feedback, and asking about your emotions after the sedation. It's important to also validate your own feelings and express empathy for what you just experienced. As such, the doctor may also encourage you to seek emotional support from their family and friends  to get back to normal life quickly. 
Conclusion
Sedation is a simple and safe way to undergo any type of surgery. Besides the physical benefits like minimizing the pain and discomfort, it helps patients to decrease procedure-related stress and anxiety. However, sedation may also carry some risks of side effects that include headache, nausea, and vomiting, making it extremely important for the healthcare provider administering sedation to be aware of such risks and explain them to the patients. A medical professional should be able to address the patient's fears and doubts and help them cope with the procedure itself and the sedation that goes with it. Using some pre- and postoperative relaxation techniques can help the patient relax and feel more confident and calm.
---
This blog post contains affiliate links,  but all opinions are my own. I may receive compensation from BetterHelp or other sources if you purchase products or services through the links provided on this page.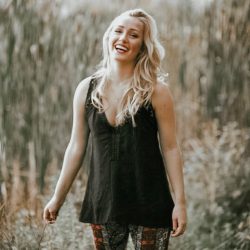 Latest posts by Chantal McCulligh
(see all)