Sleep is a vital part of our daily lives, and getting quality rest can significantly impact our mental health, and overall health and wellbeing. However, achieving a good night's sleep can be challenging, especially if you struggle to find a comfortable sleep position. Poor sleep posture can lead to aches and pains, snoring, and even sleep apnea. Fortunately, several sleep position hacks can help you get the quality rest you need.
One of the most common sleep positions is sleeping on your back, which can cause snoring and sleep apnea for some people. Sleeping on your side can be a better option, but it can also lead to discomfort and pain in the neck, shoulders, and hips.
In this article, we'll explore various sleep position hacks that can help you find a comfortable and healthy sleep position, including tips for sleeping on your back, side, and stomach. Whether you're a back, side, or stomach sleeper, these tips and tricks can help you get the quality rest you need to wake up feeling refreshed and rejuvenated.
Understanding the Importance of Sleep
Quality sleep is essential for maintaining good health. It is during sleep that the body repairs and rejuvenates itself. Lack of sleep can have a negative impact on your mental health, memory, focus, mental well-being, cognitive function, and energy levels.
Studies have shown that sleep is crucial for memory consolidation. During sleep, the brain processes and stores information, making it easier to recall later. This is why getting enough sleep is especially important for students and professionals who need to retain large amounts of information.
Sleep also plays a vital role in maintaining focus and cognitive function. Lack of sleep can make concentrating, thinking clearly, and making decisions difficult. This can have a negative impact on work performance and overall productivity.
In addition to its cognitive benefits, sleep is also important for mental health and well-being. Lack of sleep has been linked to increased levels of stress, anxiety, and depression. On the other hand, getting enough sleep can help improve mood and reduce feelings of stress and anxiety.
The Impact of Sleep Positions
The position in which a person sleeps can significantly impact the quality of their rest which ultimately affects your mental health Sleeping positions are so important that they can even help hair, skin, and height growth of one's body. You can check out how to sleep to grow taller if you want a taller height or keep reading to discover the best sleep positions for you and your goals.
The ideal sleeping position varies from person to person, but there are some general guidelines that can be followed to ensure a good night's sleep.
Back Sleeping
Sleeping on one's back is generally considered the best position for spinal alignment. This position can help prevent back pain and reduce the risk of developing facial wrinkles. However, back sleeping can lead to snoring and sleep apnea, disrupting sleep and leading to daytime fatigue.
Side Sleeping
Sleeping on one's side is the most common sleeping position. This position can help reduce the risk of heartburn and snoring. However, side sleeping can lead to shoulder and hip pain and wrinkles on the side of the face that is pressed against the pillow.
Stomach Sleeping
Sleeping on one's stomach is generally considered the worst position for spinal alignment. This position can lead to neck and back pain and wrinkles on the face. However, stomach sleeping can help reduce snoring and sleep apnea.
Creating an Ideal Sleep Environment
To get quality rest, creating an ideal sleep environment is important. Here are some tips to help you do that:
Mattress and Pillow
The right mattress and pillow are crucial for a good night's sleep. A comfortable mattress and pillow can help you fall asleep faster and stay asleep longer. When choosing a mattress, look for one that provides the right amount of support for your body. A pillow that supports your neck and head can also help you sleep better.
Room Temperature
The temperature of your bedroom can also affect your sleep. It's important to keep your bedroom cool but not too cold. The ideal temperature for sleeping is around 60 to 67 degrees Fahrenheit.
Noise and Distractions
Noise and distractions can also disrupt your sleep. If you live in a noisy area, consider using earplugs or a white noise machine to block out the noise. Removing any distractions from your bedroom, such as TVs or computers, is also important.
Blackout Curtains
Blackout curtains can help block out any light that might be coming into your bedroom. This can be especially helpful if you live in an area with many streetlights or work night shifts.
Furry Friends
While sleeping with a furry friend can be comforting, it's important to ensure they're not disrupting your sleep. If your pet keeps you up at night, consider having them sleep in a separate room.
By following these tips, you can create an ideal sleep environment to help you get the quality rest you need.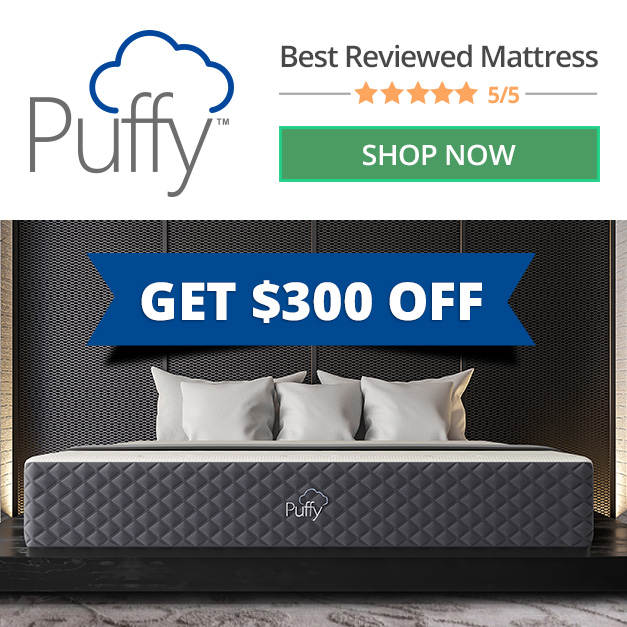 Natural Aids for Better Sleep
There are several natural aids that can help improve the quality of sleep. These aids can be used alone or in combination with other techniques to achieve better sleep.
Melatonin
Melatonin is a hormone that is naturally produced by the body and helps regulate sleep-wake cycles. It is available in supplement form and can be used to help improve sleep quality. Melatonin supplements are particularly helpful for those who struggle with falling asleep or staying asleep.
Temperature
Temperature can play a significant role in sleep quality. The ideal sleep temperature is between 60 and 67 degrees Fahrenheit. A room that is too hot or too cold can disrupt sleep and cause restlessness. To achieve the ideal temperature, consider using a fan, adjusting the thermostat, or using a heating pad or blanket.
Natural Light
Natural light has a significant impact on the body's natural sleep-wake cycle. Exposure to natural light during the day can help regulate the body's internal clock and promote better sleep at night. To increase exposure to natural light, consider spending time outside during the day or using light therapy lamps.
Supplements
Several natural supplements can help promote better sleep. These supplements include valerian root, chamomile, and passionflower. These supplements can be taken in pill form or as a tea.
Melatonin Secretion
Melatonin secretion can be improved by avoiding exposure to bright lights before bed. This includes avoiding the use of electronic devices before bed and using blackout curtains to block out external light sources. Additionally, maintaining a consistent sleep schedule can help regulate melatonin secretion and improve sleep quality.
Addressing Sleep Problems
Many people struggle with sleep problems, including insomnia, stress, anxiety, depression, and trouble sleeping. Sleep deprivation is a common issue that can lead to various health problems, such as fatigue, irritability, and decreased productivity.
Fortunately, there are several ways to address sleep problems and improve the quality of rest. Here are some tips and tricks that can help:
Establish a consistent sleep schedule: Going to bed and waking up at the same time every day can help regulate the body's internal clock and promote better sleep.
Create a relaxing sleep environment: Make sure the bedroom is cool, dark, and quiet. Consider using earplugs, eye masks, or white noise machines if necessary.
Practice relaxation techniques: Deep breathing, meditation, and progressive muscle relaxation can help reduce stress and promote relaxation.
Avoid stimulating activities before bedtime: Avoid using electronic devices, watching TV, or engaging in intense physical activity before going to bed.
Limit caffeine and alcohol intake: Caffeine and alcohol can interfere with sleep quality and cause sleep disturbances.
Consider seeking professional help: If sleep problems persist despite making lifestyle changes, consider seeking help from a healthcare provider or sleep specialist.
By implementing these tips and tricks, individuals can address sleep problems and improve the quality of rest.
Professional Help and Therapies
If you are having trouble sleeping, seeking professional help may be the best option for you. A doctor can help diagnose any underlying medical conditions that may be contributing to your sleep problems. They can also prescribe medications or suggest lifestyle changes to improve your sleep quality.
Cognitive behavioral therapy (CBT) is a type of therapy that can help you identify and change negative thoughts and behaviors that may be affecting your sleep. CBT for insomnia (CBT-I) is a specific type of therapy that focuses on improving sleep habits and reducing anxiety related to sleep.
A trained therapist can help you develop a personalized plan to improve your sleep quality through CBT-I. This may include techniques such as sleep restriction, stimulus control, and relaxation training.
Overall, seeking professional help and therapies can be a valuable tool in improving your sleep quality. A doctor or therapist can provide personalized recommendations and support to help you achieve restful and restorative sleep.
Conclusion
In conclusion, there are many sleep position hacks that can help individuals achieve better sleep quality. By implementing some of the tips and tricks mentioned in this article, individuals can improve their sleep posture, reduce snoring, and alleviate sleep apnea symptoms.
It is important to note that not all sleep position hacks will work for everyone, and some may require trial and error to find the best fit. Additionally, it is important to consult with a healthcare professional if sleep problems persist or worsen.
Overall, incorporating sleep position hacks into a nightly routine can lead to better sleep, improved health, and increased productivity during waking hours.
---
This blog post contains affiliate links,  but all opinions are my own. I may receive compensation from BetterHelp or other sources if you purchase products or services through the links provided on this page.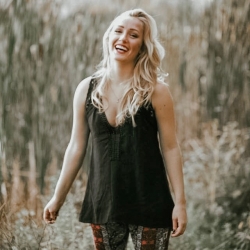 Latest posts by Chantal McCulligh
(see all)