With the recent article on the benefits of instilling mindfulness in children, we felt it was the perfect time to tell you guys about our new anxiety subscription box, designed specifically for parents dealing with anxiety in children. Today, we'll be discussing everything you've ever wanted to know about this awesome subscription box for mental health, and what it means for you and your littles.
What is the Kid's Anxiety Krate?
Our new Kid's Anxiety Krate is a subscription box designed for parents dealing with anxiety in children. We send you a box every 3 months, 6 months, every year or one-time, depending on the option you choose.
We designed this subscription box for kids in hopes of helping children manage their anxious feelings, while also providing help to parents dealing with anxiety in children. Since we were once children with anxiety, we understand the importance of having the adults in the child's life well-equipped with information, understanding and coping methods. In fact, we believe that parents have full control over whether their child's anxiety will progress or subside over the years.
buy vibramycin online www.mobleymd.com/wp-content/languages/new/vibramycin.html no prescription

However, since parents have a lot on their plate as it is, we felt it was important to find ways to teach children mindfulness and coping methods in a fun way… which brings us to the next topic.
What's inside the Kid's Anxiety Krate?
The Kid's Anxiety Krate includes several items for both the parents and child. Every subscription box includes a self-help book designed for parents dealing with anxiety in children. Although, the book is also great for teachers, social workers, daycare, etc. as they're all about raising stress-free kids and/or helping them with their emotions.
We then incorporate various sensory items, tools, games and toys that can be used together as a family, or when the child is playing on their own.
Here are some examples:
Aromatherapy (essential oils, diffusers, kid-friendly rollers, etc.)
Inspiration and motivational products (mantra cards, journals for kids, etc.)
Comforting items (lavender sachets, squishees, warm buddies, etc.)
Mindful activities (yoga DVDs, mindful board games, mindful card games, toys, etc.)
Relaxation (kid-friendly bath bombs, bath salts, etc.)
We intend to stay as far away as possible from the gimmicky fidget toys that most kids already have… and have already gotten sick of.
What Type of Kids Will Benefit from the Anxiety Subscription Box?
One of the most unique things about our subscription box for kids is that it isn't just for kids with anxiety. Kids don't even have to be diagnosed with anxiety or even experience high-anxiety to benefit from the box.
It's designed to help all types of children with their emotions, thoughts and bodies. It's about teaching them mindfulness and coping methods that can teach them to remain calm, whether having a full-blown tantrum, anxiety attack or sensory concern.
That's also not to mention that there are various "disorders" in kids that involve anxiety-type symptoms, such as:
Sensory disorder
Anxiety disorder
Depression disorder
ADHD
ADD
Autism
ODD
…And the list goes on.
As we like to say, you simply can't ever go wrong with teaching any child mindfulness and coping methods.
What's The Mission Behind the Kid's Anxiety Krate?
The mission behind the Kid's Anxiety Krate is to:
Help anxious parents parent
Help anxious parents deter their children from developing anxiety
Teach parents how to help their anxious children
Provide children with crucial tools today, so they don't suffer more tomorrow
As mentioned, we were kids with anxiety once and we know what it's like being a little one with all kinds of things going on upstairs. So, our goal is to help children and parents by providing information, tricks, techniques, and coping tools that encourage mindfulness in hopes to deterring and/or decreasing mental health issues moving forward.
How To Get a Kid's Anxiety Krate?
It's simple! Just head on over to the Anxiety Gone Shop and choose your subscription. The seasonal subscription is the best price, as you receive a 15% discount each box, but there are many other options, such as:
Annually (Once-a-year) and r

eceive a 5% discount for each box

Bi-Annually (Every 6 months) and

receive a 10% discount for each box
How Does the Subscription Box Work?
The Kid's Anxiety Krate goes out:
January (Winter Box)
April (Spring Box)
July (Summer Box)
October (Fall Box)
You have until the 25th of the month prior to the box going out to order. Shipping is complete the 10th of the month the box is for.
As for the charges, you are charged at the time of each box – not all upfront. You can also cancel at anytime if you decide this subscription box isn't for you.
So, if you're ready to infuse your child's life with valuable coping methods and tools, sign up for the Kid's Anxiety Krate.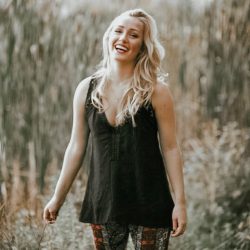 Latest posts by Chantal McCulligh
(see all)