Interrupt anxiety with gratitude. This is a popular gratitude quote floating around the internet which inspired us to find many gratitude quotes for anxiety sufferers.
How Does Gratitude Affect Anxiety?
But what's gratitude have to do with anxiety, you ask? A lot! To put it simply, having gratitude trains your brain to see the positive in every situation. This essentially rewires your brain which can eliminate anxiety altogether.
Additionally, gratitude helps you:
See past your anxiety
Achieve overall wellness
Build confidence and decrease social anxiety
Become more optimistic
Increase your happiness
Alleviate stress
Decrease your stress hormones
Sleep better at night
To put it into perspective, instead of worrying about the 'what ifs' gratitude rewires your brain to focus on the 'what if I can…". With next to no effort, your mind will stop going to that place where anxiety builds and builds off of negative thoughts and irrational fears.
Check out this post if you're interested in learning more about gratitude and anxiety.
10 Gratitude Quotes for Anxiety
Learning how to harness gratitude can be as simple as reminding yourself to be kind, thankful, and positive. We've selected the best gratitude quotes for anxiety sufferers to help you find the ones that resonate best with you and your specific situation.
1. "Interrupt anxiety with gratitude."
It's as simple as that – no, really it is. Practicing gratitude interrupts your anxious thought patterns as explained previously.
2. "Gratitude is the healthiest of all human emotions. The more you express gratitude for what you have, the more likely you will have even more to express gratitude for." —Zig Ziglar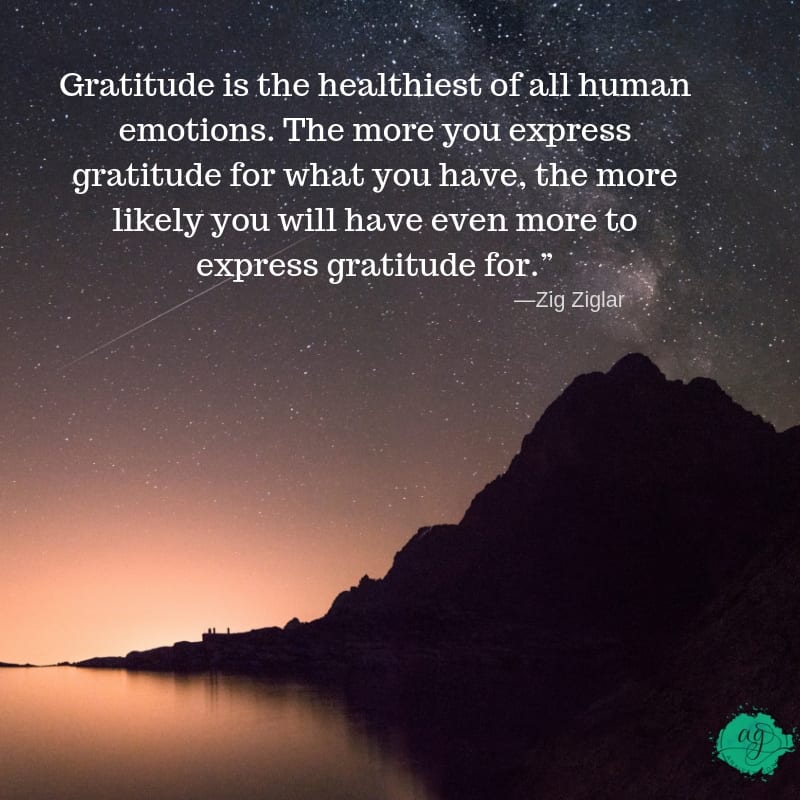 When you practice gratitude, you're generating positive energy in and around you. This positive energy returns itself to you in full circle. So, the more gratitude you have, the more things you'll have to be grateful for.
3. "Enjoy the little things, for one day you may look back and realize they were the big things." —Robert Brault
Try this gratitude activity – every time something happens that makes you smile or that you wish to remember, even if it's as simple as having a good hair day – and write it down, along with the date. Put all of these little papers in a jar and when you're having a bad day, open the jar and read the slips of papers. You'll be amazed at how many "small things" are actually "big things" in terms of your happiness. And that, my friends, is how (and why) you practice gratitude.
4. "Feeling gratitude and not expressing it is like wrapping a present and not giving it." —William Arthur Ward
Gratitude is more of an emotion than it is an action. Don't just say "thank you"; be thankful and express it through kindness and gratefulness.
5. "Some people grumble that roses have thorns; I am grateful that thorns have roses." —Alphonse Karr
Perspective; it's all about perspective and the way you see things.
6. "It's not happiness that brings us gratitude. It's gratitude that brings us happiness."
Being grateful and having gratitude plays a direct role in your overall happiness. When you notice the brighter side of things, you are much happier than if you were to notice all of the dark instead.
7. "As we express our gratitude, we must never forget that the highest appreciation is not to utter words but to live by them." – John F. Kennedy
The secret to living a life full of gratitude is to be and express gratitude instead of simply saying "Thank you," and carrying on with your day.
8. "The struggle ends when gratitude begins." – Neale Donald Walsch
This gratitude quote for anxiety sufferers makes so much more sense when you understand how gratitude helps mental illness.
9. "This a wonderful day. I've never seen this one before." Maya Angelou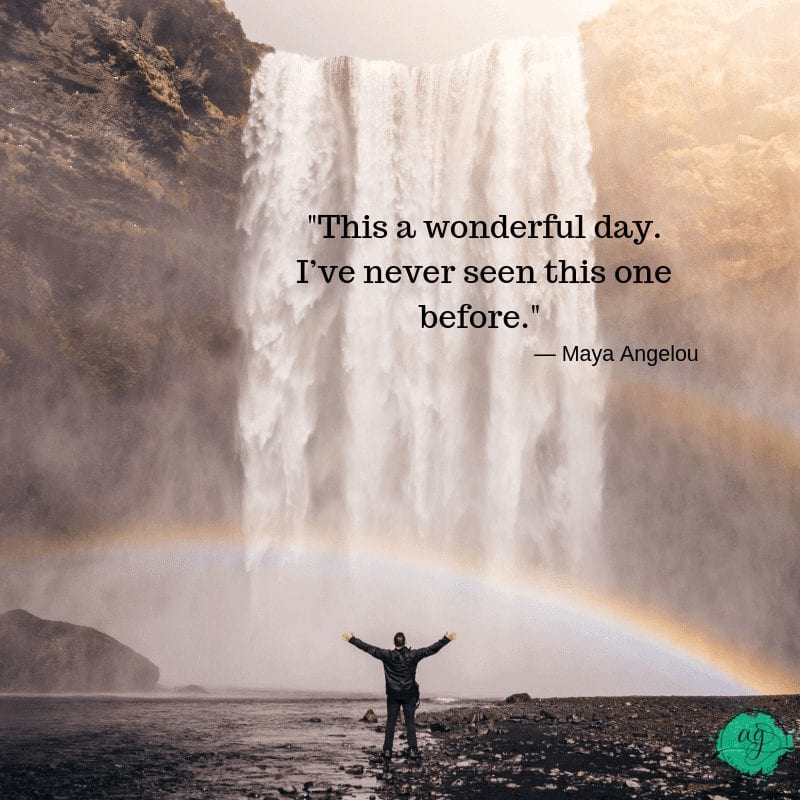 Be grateful for every day because every day presents the opportunity for new beginnings. Every day is a wonderful day because it's a new day and even if it's a bad day, you're given things that you can learn from.
10. "I was complaining that I had no shoes till I met a man who had no feet." – Helen Keller
The grass isn't always greener on the other side; the grass is green wherever you are in life. Don't focus on what you don't have because what you do have is enough.
What's your favourite gratitude quote for anxiety?
Write it down; remember it; practice it.
Speaking with a professional can make all the difference in your health and life. Therapists offer you a new perspective and approach to tackling whatever it is you're dealing with. With online therapy, you can get the best therapist for you depending on your situation and can reach out to them whenever you need.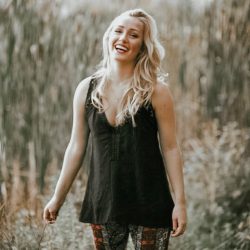 Latest posts by Chantal McCulligh
(see all)