If you're going to read a bedtime story, you might as well read a children's book about mental health that checks off all of the boxes. Books have the power to teach your child far more than just how to read and use their imagination. They can plant seeds about their own mental health, encourage a positive mindset, teach them valuable coping skills for managing their anxiety, and so much more. On the contrary, they can do quite the opposite as well. It's shocking what you find in some of the children's books from other generations. Some tell your child it's not okay to cry, others tell them that girls can't do this because it's a "boys" thing, some encourage bullying perhaps without even knowing it, and it only get worse from there. The potential harm to a child's mental health in some of the children's books out there is outrageous. So, I've done my research to find the best children's books about mental health to make sure your bedtime stories are just as positive as they are enjoyable.
Children's Books About Mental Health
More and more authors are creating children's book about mental health or that teach them an important lesson, skill or calming technique, or that encourages a healthy mindset. Below are some books for kids that we have stocked in our nursery and on our store shelves with (and that you will want to too) to add some mental health into your bedtime routine.
I Am Enough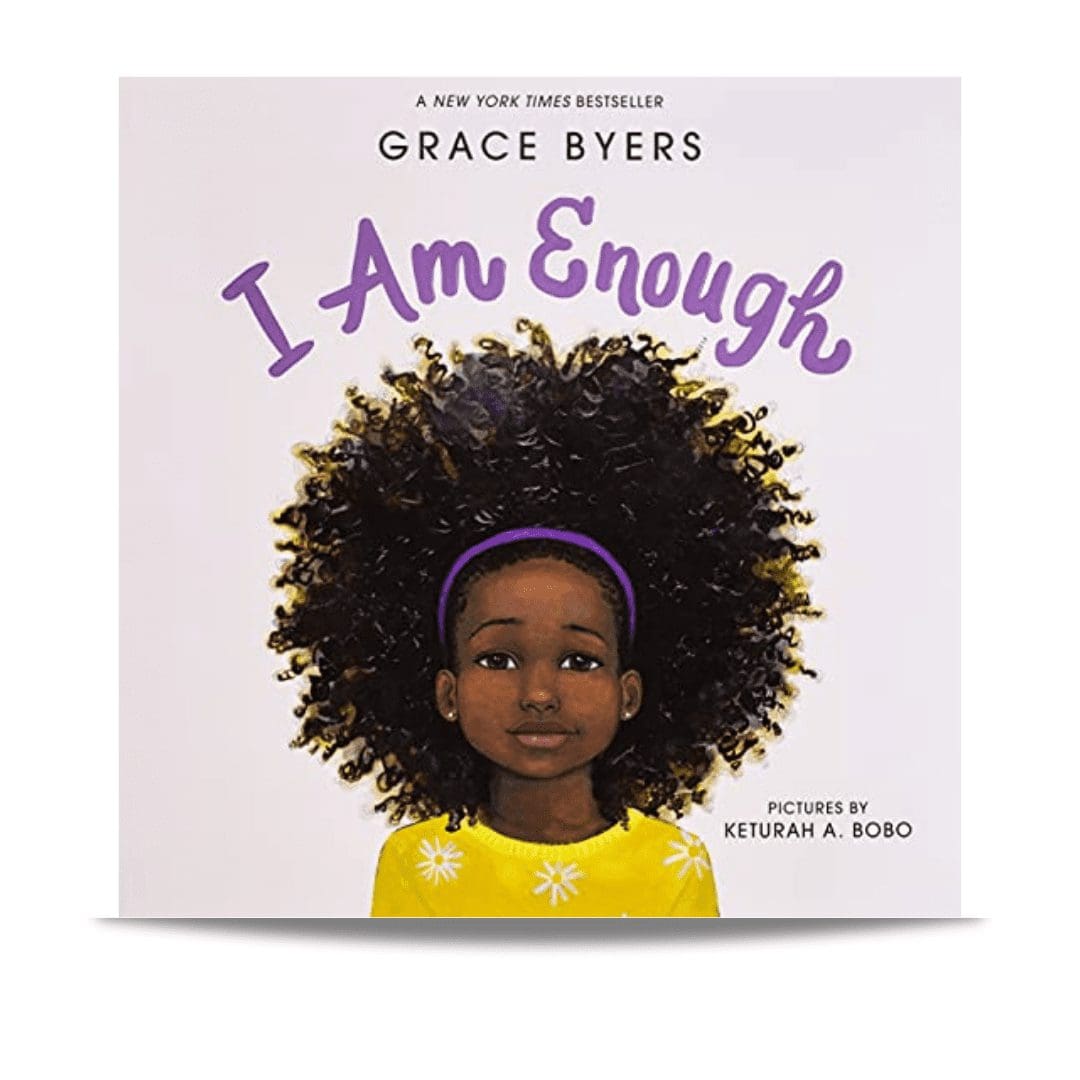 I Am Enough is a powerful lyrical children's book that is an ode to loving who you are, respecting others, and being kind to one another. It comes from Empire actor and activist Grace Byers and talented newcomer artist Keturah A. Bobo and reiterates the message that we are all here for a purpose. We are more than enough. We just need to believe it.
It's a #1 New York Times bestseller and Goodreads Choice Awards picture book winner and the perfect gift for mothers and daughters, baby showers, and graduation.
Don't Worry, Murray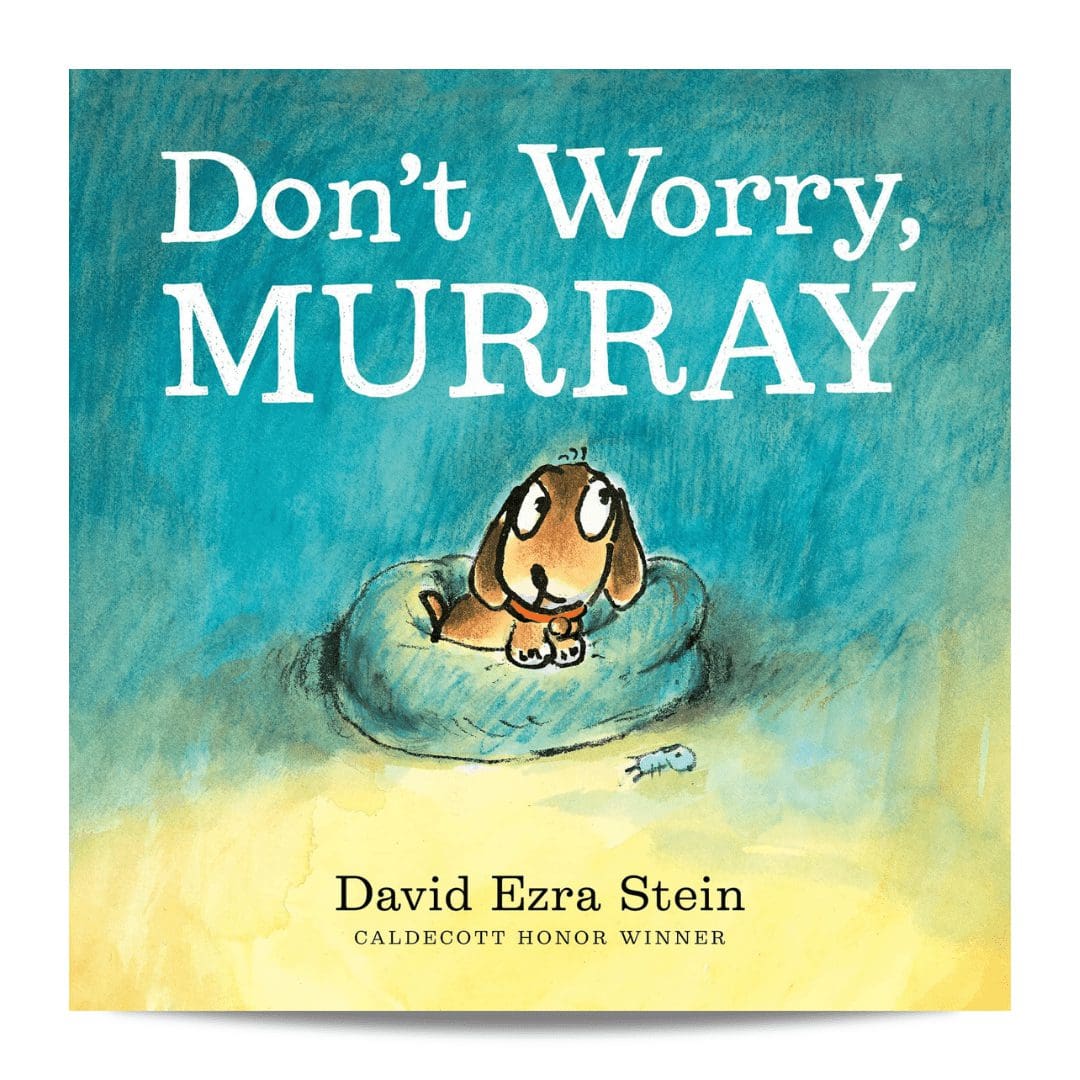 Don't Worry, Murray is the perfect children's book for anxious kids and dog lovers! From Caldecott Honor–winning artist David Ezra Stein comes a tender and reassuring story about facing our fears, whatever they may be. Bark, George meets Wemberly Worried in this new classic picture book from David Ezra Stein, Caldecott Honor–winning creator of Interrupting Chicken and Leaves. The ideal read for back-to-school anxiety and soothing nerves all year long.
My Magic Breath: Finding Calm Through Mindful Breathing Children's Book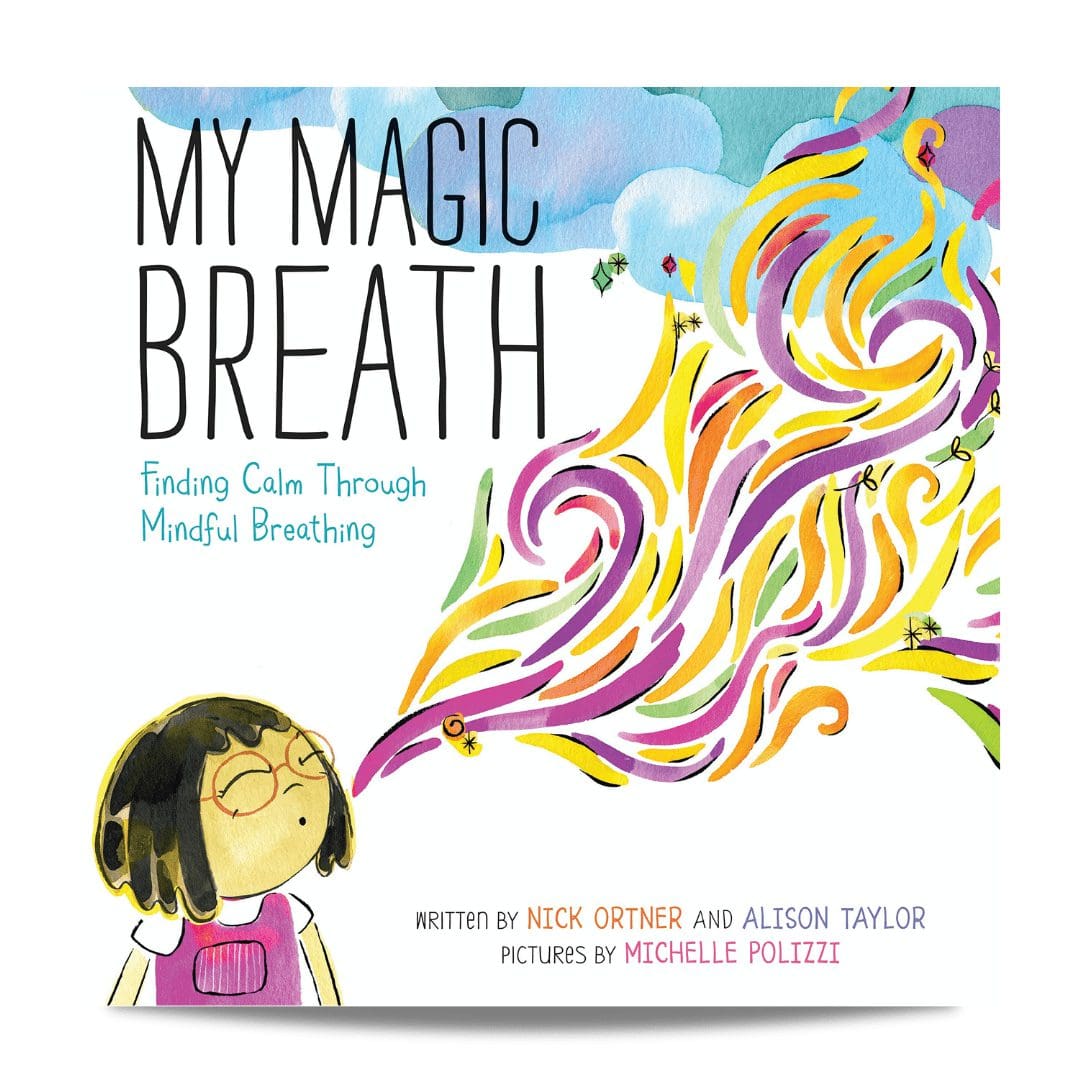 My Magic Breath is a wonderful classroom and naptime story, that aims to steer children into a serene space of mindfulness, self-awareness, and balance.  …and like magic, you can feel better just by breathing! Sometimes it's hard to feel happy. But with this interactive picture book, children breathe along as they learn how to make angry or sad thoughts disappear.
What If Pig
What If Pig is a sweet children's book about mental health and anxiety. The What If Pig is a popular favourite in our household, as it makes talking about anxiety and worries easy for the little ones.
This children's book about anxiety goes over the different 'what if's' and solutions easing an anxious mind. It's about a heartwarming dynamic duo involving a Pig and Mouse! With the help of his mouse friend, Pig learns how to turn his "what if" worries from anxiety to optimism. 
The Worrywarts
The Worrywarts is a sweet children's book that talks about anxiety and stress in a way that kids can understand. A popular favourite in our household, this mental health children's book goes over the different 'what if's' and the simple solutions that help ease the anxious mind.
Created by the popular author/illustrator duo, Pamela Duncan Edwards and Henry Cole, this book takes your little ones on a wonderful whimsical alliterative tale.
You Should, You Should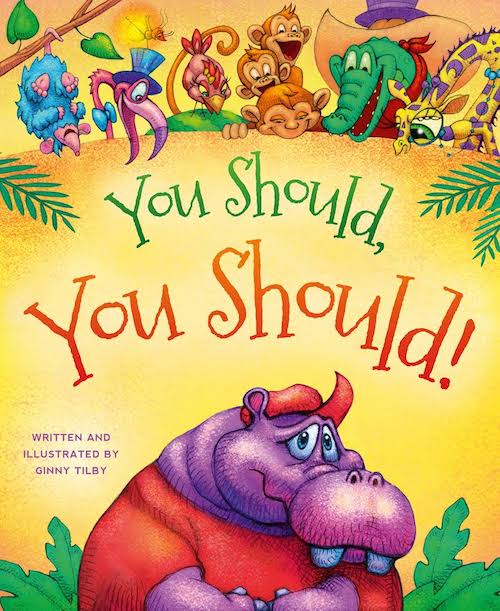 This children's book is about peer pressure, where all the other animals want the main character to do things that are harmless, but that the main character simply doesn't want to do. It's about staying true to who you are and doing what you think is right.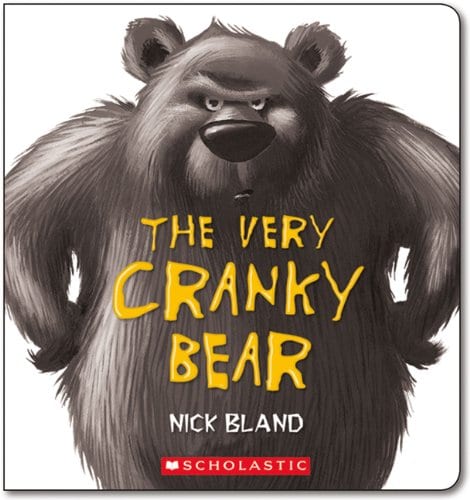 Scholastics has a wide range of children's books about mental health, with this one being one of our favourites. The Very Cranky Bear is about helping other's cheer up when they're not feeling so happy. Not only does it teach your little one about being unhappy but it also teaches them about helping others who are struggling.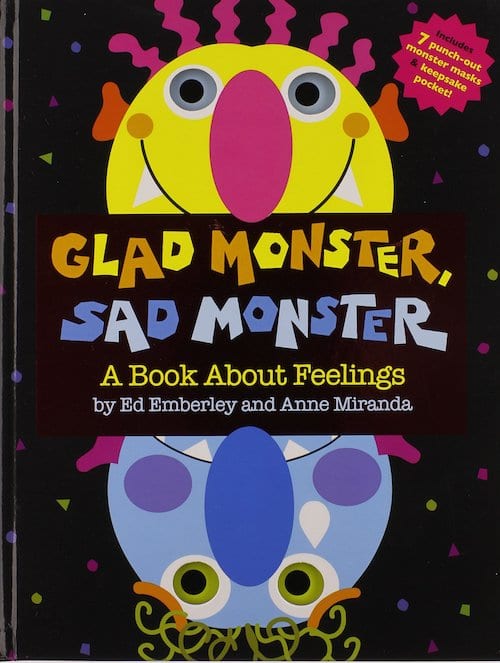 If you're looking for an interactive way to teach your little one about emotions, Glad Monster, Sad Monster is it as it walks you and your child through all the moods of little monsters (and kids!).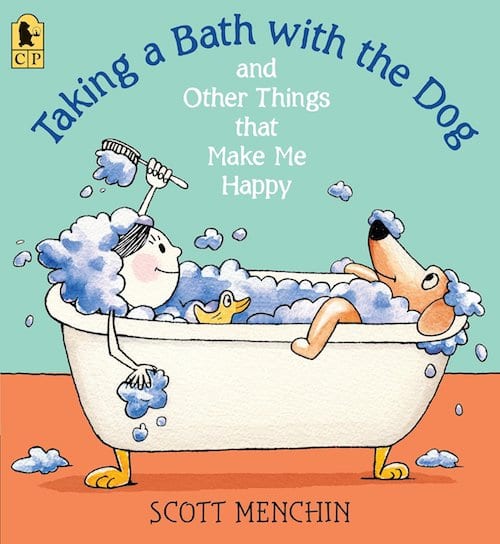 This children's book about mental health tells the story of a little girl who is feeling sad, but who turns her mood around by doing things that make her happy.  It's a great book that helps your child recognize that they do have control over the way they feel.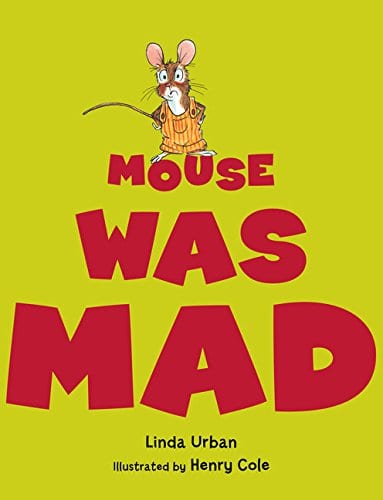 Mouse Was Mad is great for parents struggling with an angry child, as it shows the different ways they can express anger, whether it's stomping like a bear or being silent like a mouse.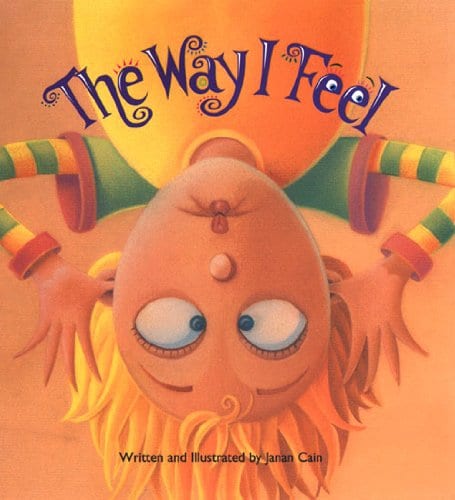 A wonderful children's book about mental health is, The Way I Feel. It helps children understand their emotions and also places an emphasis on the fact that it's okay to feel that way.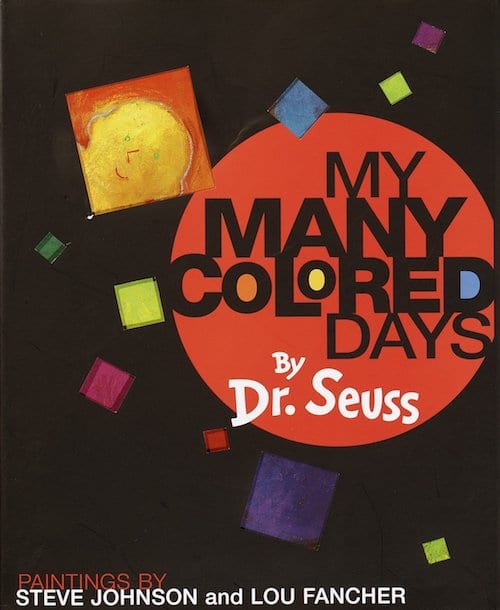 You can't go wrong with a Dr. Seuss children's book about mental health. My Many Coloured Days is great for children learning about their emotions and it can be used as they grow to open up communication about the way they feel.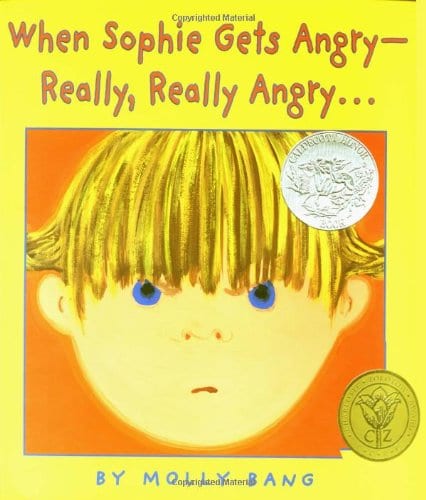 Here's an oldie but a goodie! When Sophie Gets Angry… Really, Really Angry is a powerful book about anger and frustration, whether its surrounding siblings, sharing or many things in between.
Sometimes I'm Bombaloo is all about a little girl who is typically a well-behaved girl but who sometimes loses her temper. It teaches your little one some good coping methods that can be beneficial for the entire family.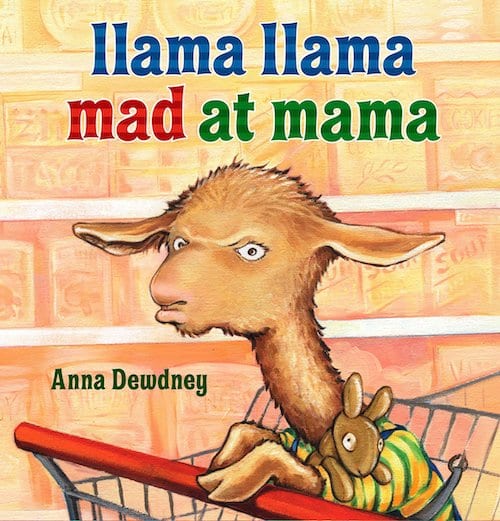 The Llama Lama series is an excellent collection of books, and this one in particular explores feeling angry and how to overcome it.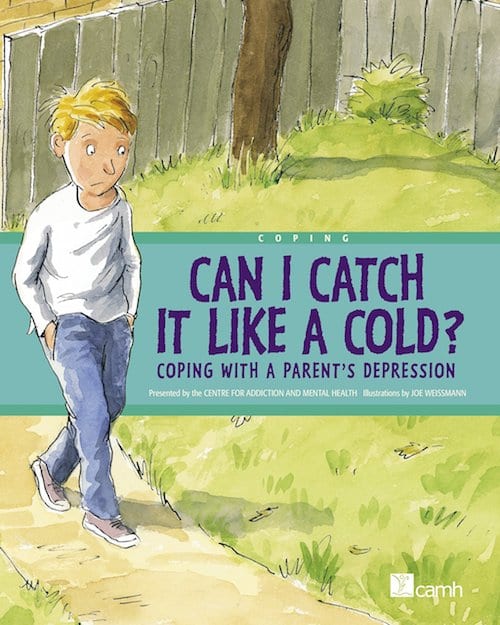 If there's any children's book about mental health that you should get, it's Can I Catch It Like a Cold. It was made in partnership with The Centre for Addiction and Mental Health and discusses what depression is and how it is treated, and helps ease a child's anxiety about being around others who are mentally ill.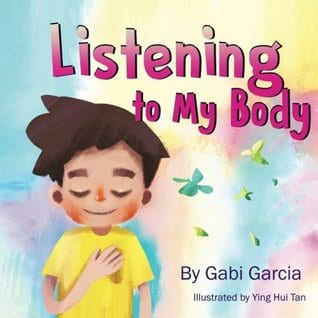 Listening to My Body is great children's book that helps your little one make a connection between their emotions and body sensations. We highly recommend this one for children with anxiety.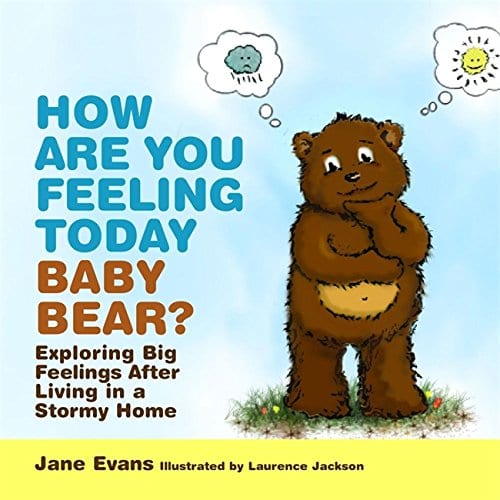 For children living in a home that is a little stormy, How Are You Feeling Today Baby Bear is definitely a must-have book.  It takes the child on a journey towards exploring and naming their emotions, with side notes for adults looking for ways to open up communication about the way the little one is feeling.
A Terrible Thing Happened is a powerful children's book for little ones who have witness traumatic event, whether it was abuse, bullying, natural disasters, suicides, etc. It also provides you, the adult, with ways to help traumatized children overcome these dark days.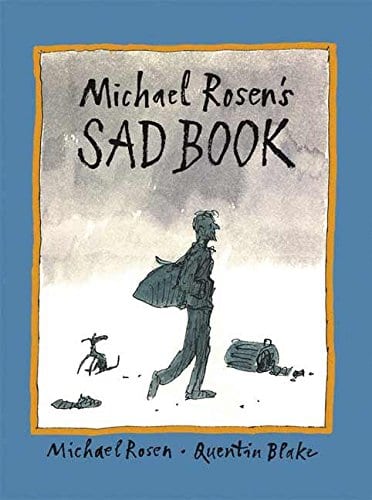 The Sad Book is a beautiful book that explains sadness and depression to children. It also branches into grief and loss, and offers children ideas on ways to cope.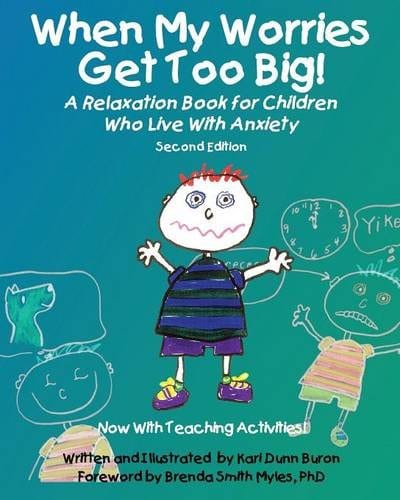 When Worries Get Too Big is a great children's book about mental health. It provides them with useful relaxation techniques and strategies to help alleviate anxiety and worry.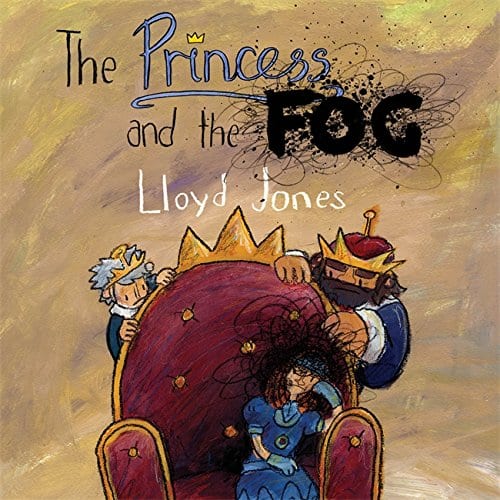 The Princess and the Fog is one of the best children's books about mental health. It tells the story of a little princess who had everything until "the fog" came, which helps children learn about their depression and the many ways they can deal with difficult feelings.
An excellent book for children with anxiety is The Huge Bag of Worries, as it is all about this little girl who has a big blue bag of worries that follow her and more importantly, what to do about it.
What To Do When You Worry Too Much is probably one of the most recommend books for children with anxiety, from both the Anxiety Gone team and our audience. It's an interactive story that helps children and parents learn useful techniques to alleviate anxiety and of course, to understanding what is going on.
The next time you're reading a bedtime story, think about the messages the words are actually telling your child and  replenish your child's book collection with these children's books about mental health.
Combine that with online counseling for children for the ultimate solution.
---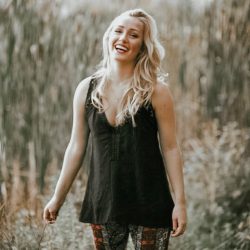 Latest posts by Chantal McCulligh
(see all)