The benefits of using meditation for anxiety go far beyond what you could ever imagine. Meditation is, inarguably, one of the best natural cures for anxiety that has been scientifically proven to reduce anxiety up to 50%. However, it takes more than breathing, but it doesn't have to be some big, dramatic, drawn out experience either (although, those really are the best!).  To get you started on your journey, let's go over the top advantages of meditation that you can look forward to.
What is Meditation?
But first, what is meditation? Well, it can be described in many different ways. For some, meditation is an art form. To others, it's a relaxation practice they do to calm their nerves, prep them for the day, manifest or achieve another type of goal. But to keep things simple, meditation is the process of bringing attention and awareness to your inner self/thoughts, instead of being overwhelmed by your exterior environment, thoughts or feelings.
A common misconception about meditation is that you're  trying to turn off your thoughts or feelings or not focus on them. However, meditation is about learning to observe and let them float on by without disrupting your entire being.
Meditation Benefits for Anxiety and Overall Mental Health and Wellness
There is no shortage of benefits when it comes to meditation and if I must say so myself, I think it's the #1 secret to life, health and happiness for absolutely everyone. It aligns your mind, body and emotions while teaching you how to observe and let go of negative thoughts and feelings. And it's scientifically proven to work.
Research reported that 69% of the studies showed meditation to alleviate symptoms of anxiety. Another review of mindfulness stress reduction concluded that Mindfulness-Based Stress Reduction programs are an effective way to reduce psychological and physiological symptoms of stress. As you know, stress contributes greatly to your anxiety disorder so this is big news!
In other words, meditation works! Here are some of the top benefits you can expect:
Meditation Soothes Your Racing Mind
If there's one thing all anxiety sufferers can relate to, it's a racing mind. While the symptoms of anxiety changes per person, a mind racing full of fear is something we all understand. And this is essentially why meditation is one of the best natural cures for anxiety.
Chances are, you've tried to silence the racing thoughts before. How'd that go for you? Probably not very well considering you're here reading this anxiety blog. Eliminating a mind full of fearful thoughts takes more than hope and well wishing. It takes meditation.
One of the benefits of meditation for anxiety is that it helps to quiet your overactive mind, which naturally slows things down even in the midst of a panic attack. This new mindfulness, or rather, quietness allows you to identify the silence in between the racing thoughts. As a result, you don't feed into your fearful thoughts as you can recognize that sense of relief. Even if it's for a second in between millions of racing thoughts, it's a second that gives you a feeling of peace.
Meditation Teaches You That You Aren't Your Thoughts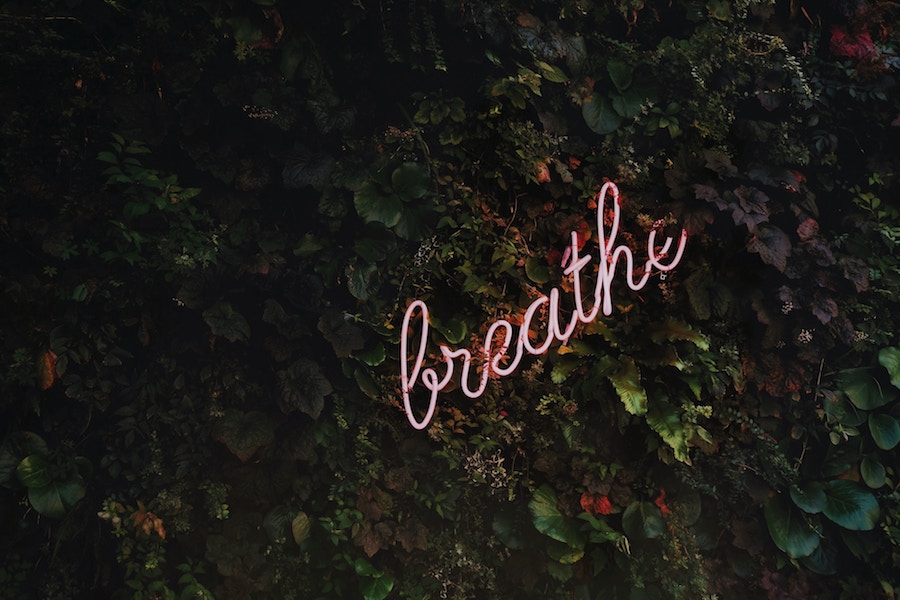 As an anxiety sufferer, the first thing you feel after an anxiety attack is disappointment. It's like, "Crap! Why can't I just be normal?" You attach your self-worth to this debilitating mental illness, which only makes you feel worse. It's like stamping a massive label on your head, but don't worry we all do it. However, not all of us understand the negative impact this has on our path to mental wellness but you're here and reading this, so you're one step ahead of a lot of people.
Meditation teaches you how to detach yourself from your mental illness. It separates your feelings from your thoughts and ultimately, your mind from your body. It's all about remaining centered.
You Learn How to Center Yourself During a Panic Attack
Now, I'm sure you can relate to feeling an "out of body" experience when you have a panic attack. When the rush of fear takes over, it can feel like you have no control of your body at all. As soon as that happens, you start to panic even more and the vicious cycle of anxiety begins.
However, once you have perfected meditation – and it will take time –  you will have to skills to bring yourself back to center even after a panic attack knocks you off balance. And by doing so, you're breaking that cycle that can turn your fear into a downward spiral of panic.
It's really that simple. Rest is the natural way your body heals and meditation allows your mind to rest, which helps to dissolve stress and anxiety. If you're ready to start learning how to take advantage of one of the best natural cures for anxiety then I suggest trying a quick meditation program, such as Binaural Beats program.
However, if you're still unsure as to whether or now meditation is one of the best natural cures for anxiety or even the best option for you, I suggest giving it a try first. 3-Minute Meditation will teach you how to start breathing your way to wellness without going too in-depth.
Whatever you do, learn how to meditate. It's the best way to take control of your mind, body, and anxiety.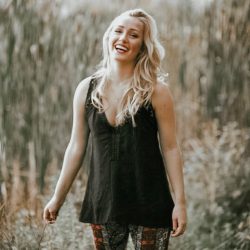 Latest posts by Chantal McCulligh
(see all)