Meditation is a practice that can intentionally alter the course of consciousness, leading to a shift in perception and response to the world. Scientific research has shown that meditation can have significant physiological and psychological effects, such as produces positive changes in brain wave patterns, reducing stress levels and even reducing anxiety by up to 50%.  However, it takes more than simple breathing.  To get you started on your journey, let's go over the top advantages of meditation for anxiety and how you can start incorporating it into your daily life to receive all of the benefits.
What is Meditation?
Meditation isn't just a trendy word; it's a powerful practice that can quite literally transform your life. It's a relaxation practice that involves a range of techniques, such as deep breathing, affirmations, and mindfulness, aimed at promoting increased awareness, focused attention and calmness. By altering consciousness, meditation has been demonstrated to offer numerous benefits for psychological well-being.
While it may seem like someone meditating is simply breathing or repeating a phrase, new technology, such as EEG and fMRI scans, show that there's much more going on inside their brain.

Benefits of Meditation for Anxiety
There is no shortage of benefits when it comes to meditation and if I must say so myself, I think it's the #1 secret to life, health and happiness for absolutely everyone. It aligns your mind, body and emotions while teaching you how to observe and let go of negative thoughts and feelings. And it's scientifically proven to work.
Sample research paper reported that 69% of the studies showed meditation to alleviate symptoms of anxiety. Another review of mindfulness stress reduction concluded that Mindfulness-Based Stress Reduction programs are an effective way to reduce psychological and physiological symptoms of stress. As you know, stress contributes greatly to your anxiety disorder so this is big news!
In other words, meditation works! Here are some of the top benefits you can expect:
Meditation Soothes Your Racing Mind
If there's one thing all anxiety sufferers can relate to, it's a racing mind. While the symptoms of anxiety changes per person, a mind racing full of fear is something we all understand. And this is essentially why meditation is one of the best natural cures for anxiety.
Chances are, you've tried to silence the racing thoughts before. How'd that go for you? Probably not very well considering you're here reading this anxiety blog. Eliminating a mind full of fearful thoughts takes more than hope and well wishing. It takes meditation.
One of the benefits of meditation for anxiety is that it helps to quiet your overactive mind, which naturally slows things down even in the midst of a panic attack. This new mindfulness, or rather, quietness allows you to identify the silence in between the racing thoughts. As a result, you don't feed into your fearful thoughts as you can recognize that sense of relief. Even if it's for a second in between millions of racing thoughts, it's a second that gives you a feeling of peace.
Meditation Teaches You That You Aren't Your Thoughts
As an anxiety sufferer, the first thing you feel after an anxiety attack is disappointment. It's like, "Crap! Why can't I just be normal?" You attach your self-worth to this debilitating mental illness, which only makes you feel worse. It's like stamping a massive label on your head, but don't worry we all do it. However, not all of us understand the negative impact this has on our path to mental wellness but you're here and reading this, so you're one step ahead of a lot of people.
Meditation teaches you how to detach yourself from your mental illness. It separates your feelings from your thoughts and ultimately, your mind from your body. It's all about remaining centered.
You Learn How to Center Yourself During a Panic Attack
Now, I'm sure you can relate to feeling an "out of body" experience when you have a panic attack. When the rush of fear takes over, it can feel like you have no control of your body at all. As soon as that happens, you start to panic even more and the vicious cycle of anxiety begins.
However, once you have perfected meditation – and it will take time –  you will have to skills to bring yourself back to center even after a panic attack knocks you off balance. And by doing so, you're breaking that cycle that can turn your fear into a downward spiral of panic.
Additional Benefits of Meditation for Mental Health
Meditation has the potential to clear away the information overload that accumulates every day and adds to your stress levels. Engaging in regular meditation practice can lead to both emotional and physical benefits. Some of the emotional benefits of meditation include gaining a new perspective on stressful situations, building skills to manage stress, and increasing self-awareness. Meditation can also help you focus on the present, reduce negative emotions, and boost your imagination and creativity. On the physical side, meditation can increase patience and tolerance, lower resting heart rate and blood pressure, and improve sleep quality.
Clearing away information overload that leads to stress
Gaining a new perspective on stressful situations
Building skills to manage stress
Increasing self-awareness
Focusing on the present moment
Reducing negative emotions
Boosting imagination and and creativity
Increasing patience and tolerance
Reducing resting heart rate
Lowering resting blood pressure
Improving sleep quality
Better management of symptoms related to anxiety disorders, depression and sleep disorders
Better stress management skills
Improved emotional well-being
Improved working memory
Greater empathy for yourself and others
How to Meditate?
Finding a quiet space and setting a time limit are great ways to start your meditation practice. Pay attention to your body and make sure you're comfortable while sitting. Focusing on your breath is key – take deep breaths and notice how each one feels. Don't worry if your mind starts to wander; gently bring your attention back to your breath. Remember that the purpose of meditation is not to clear your mind, but rather to bring awareness to your thoughts and gently redirect your attention back to your breath. With practice, you'll find that meditation can be a helpful tool in managing anxiety and promoting overall well-being.
It can help to use a meditation program that guides you through the process from start-to-finish, while also offering you a wide range of different types of meditations to benefit from. Some of the top-recommended meditation programs are: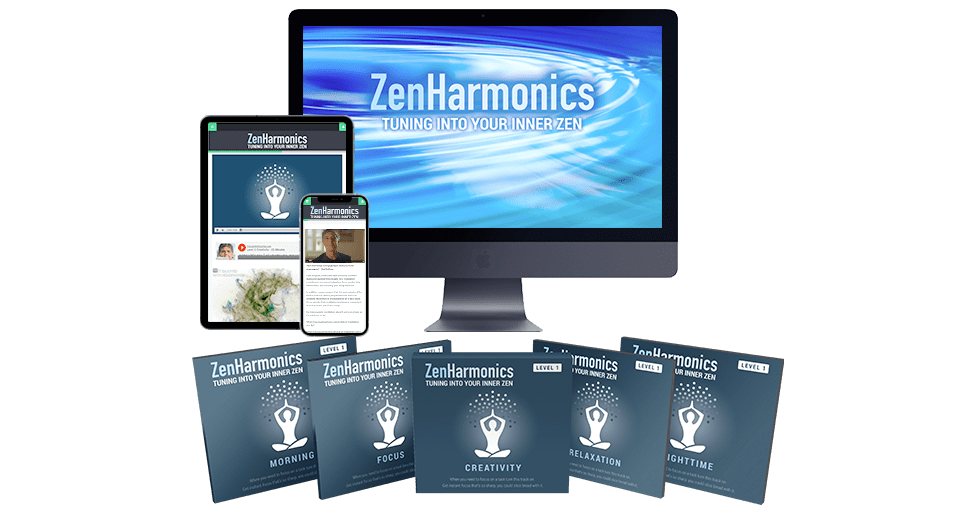 Incorporating a regular meditation practice into your routine can have a powerful impact on managing anxiety and promoting overall well-being. Remember, like any new skill, it may take some time and patience to see the benefits, but with consistent practice, you may be surprised at how much calmer and centered you feel. So take a deep breath, give yourself permission to slow down and try incorporating meditation into your daily routine. Your mind and body will thank you!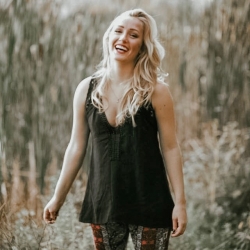 Latest posts by Chantal McCulligh
(see all)