Did you know that about 40 million adults in the United States suffer from symptoms of an anxiety disorder? That's a lot of people that can benefit through breathwork for anxiety. Anxiety disorders are one of the most prevalent mental health concerns in society. So if you are experiencing its unpleasant symptoms, you are not alone. While there are many different ways to manage, learning to control your breath is one of the most beneficial and quickest ways to help calm your nervous system and battle the symptoms of anxiety and stress.
Anxiety is more than just the mental symptoms of feeling uneasy, flighty, or overwhelmed. This mental disorder can negatively affect your physical health, too. From upset stomachs to skin breakouts to higher cortisol levels to suppressing your immune system and everything in between, stress and anxiety take a major toll on your body and mind.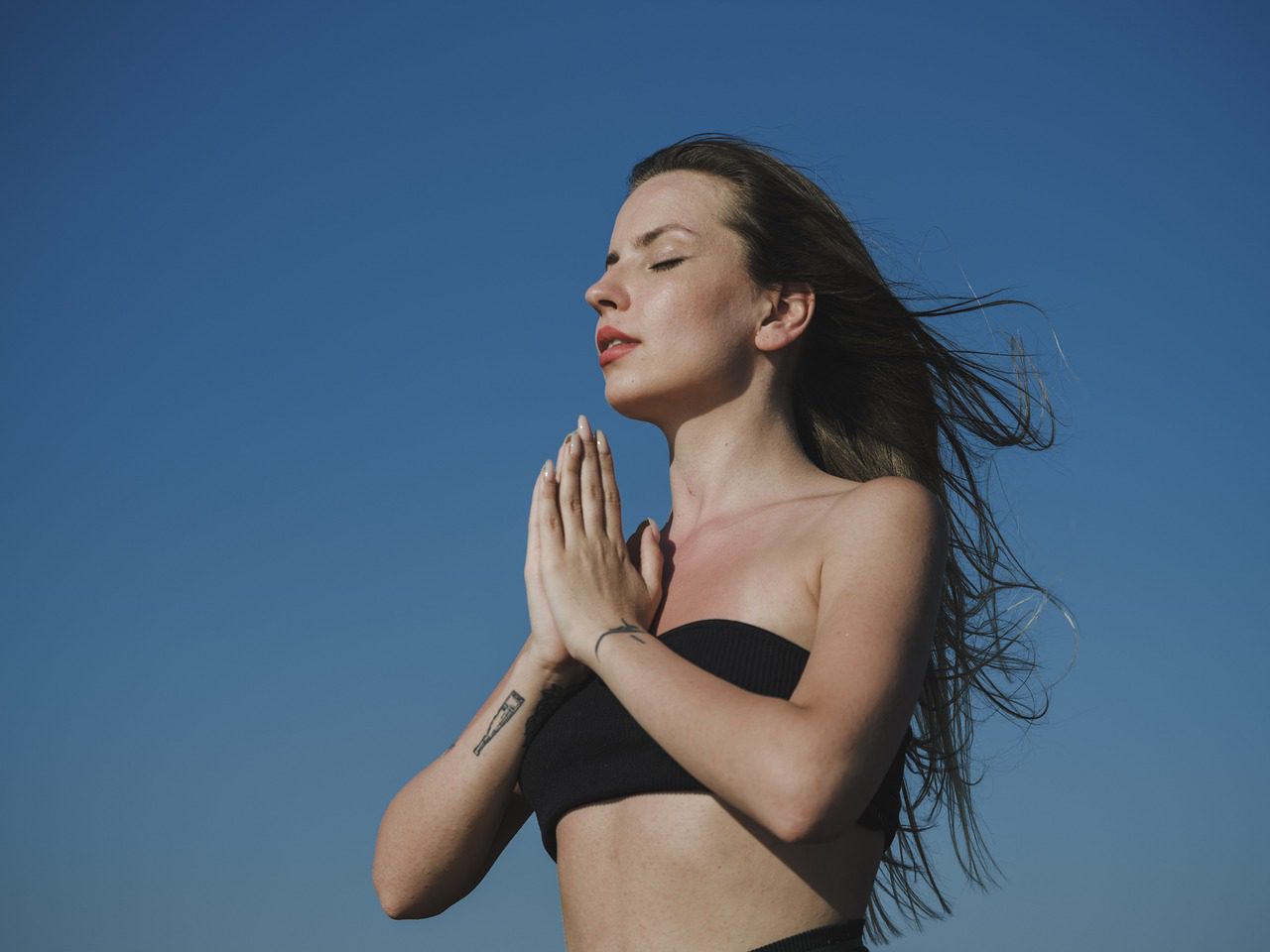 How To Help Manage Anxiety
If you are suffering from an anxiety disorder or feeling anxiety over a specific event or experience, there are many different ways to help manage your symptoms.  Taking time to slow down and "ground" yourself is ideal. Anxiety tends to make your mind race and can include symptoms like a rapid heartbeat. When we take the time to breathe and rest, we can help our bodies ease into a more peaceful state.
"Grounding" is thought of as the act of bringing ourselves back to reality. We focus on things we can see, touch, feel, see, or smell. This allows us to connect with our bodies in the moment. Many people who experience anxiety have found relief with grounding exercises like breathwork, yoga, mindfulness, and meditation. 
Physical acts like self-care, exercising, and being in nature are also commonly suggested when someone is anxious or suffering from an anxiety disorder. 
Perhaps one of the greatest tools for overcoming anxiety and helping you achieve the best version of yourself is breathwork.
What is Breathwork?
Breathwork is intentionally manipulating your breathing pattern to achieve mental, physical, and emotional health. 
While it may seem like breathwork is new or the latest trend, certain cultures have been practicing it for generations. Similar to how yoga has become mainstream in society, breathwork is following close behind and for a good reason. 
Harvard University has even noticed the benefits of breathwork, especially with regard to your body's fight or flight response. Focusing on your breath can help increase your immune system, help naturally lower blood pressure, and help alleviate symptoms of depression and anxiety.
How Does Breathwork Help With Anxiety?
Breathing isn't just a part of stress or anxiety. It is responsible for your body's stress response. 
The University of Washington explains that breath pattern is a key factor in how our body recognizes and responds to stress. This is why taking shallow, quick, or incomplete breaths can create strong feelings of panic or anxiety while taking long, deep, and powerful breaths can help calm our nervous system. 
When you introduce breathwork practice into your life, you're giving your nervous system a daily break. Do your sessions at the start of your day. Beginning your day in a calm, restorative and peaceful way sets you up for success.
They say that practice makes perfect. That's true for breathwork as well. While there is no such thing as "perfect breathing" or a "perfect session," practicing breathwork meditations daily and consistently does help train your body to breathe deeper throughout the day. It also makes it easier to focus on breathing in stressful or unexpected situations. 
Can Anyone Practice Breathwork?
Almost anyone can practice and benefit from breathwork exercises. If you have certain health conditions, ask your doctor before starting. Regardless, its simply manipulating what you're already doing all day and night – breathing.
When you first begin to practice, there are a few precautions that you should take.
First, ensure you're in comfortable clothes, allowing for full expansion of your abdomen. Today, many people are used to shallow breathing, but breathwork is all about expanding your lungs to their fullest capacity. 
Next, find a place to practice. That could be your bedroom, living room or even at the patio of your house. The key is doing it in a quiet and safe area. While it's common to picture breathwork or meditation as sitting in a lotus position on a yoga mat, you can sit in a chair or couch or even lie in bed. 
As long as you feel stable and secure, you're good to go.
Placing a glass of water at arm's reach is also a good idea for novice and experienced practitioners alike. 
If you begin to feel uneasy at any point during your session, open your eyes and breathe normally until you feel alright again. 
Once you finish your session, get up and move slowly. You may feel lightheaded, especially early in your breathwork journey. The more you practice, the better you can gauge how your body reacts and how you feel during and after sessions. 
Can I Practice Breathwork Alone?
Yes, you can. But if you're new or want to get the most from your sessions, it's best to work with a certified breathwork facilitator. 
Trained professionals, like the ones at SOMA Breath, can help guide you safely through and deeper into practice. Whether you want to try a therapeutic breathwork class to help manage anxiety or to improve other areas of your life, SOMA Breath has resources for you.
What Breathwork is Best For Anxiety?
There are many different styles of breathwork for anxiety. While it is impossible to list all the types or routines of breathwork, few are great for beginners and can easily fit into day-to-day life. 
Since each person is different and has unique factors or reasons for practicing breathwork, the best breathwork type is the one that you actually sit down and complete.
5-5-5 Method
If you want a quick breathwork session between work meetings, or one you can do in your car once you've parked it in your driveway, the 5-5-5 method may be the best for you. 
Simply inhale and count slowly to 5. Be sure that you're breathing all the way into your lungs. Hold your breath as you count to 5 before exhaling for an additional 5 counts. Repeat the steps 3-5 times. 
Lion's Breath
Lion's breath is great for those under stress or wanting to let out any pent-up energy. This method can get loud, so it's best to do it alone or outdoors. 
Breathe deeply, filling your lungs. On the exhale, stick your tongue out as far as it can go and release the air forcefully creating a sort of "ahh" sound. 
Find What Works for You
Finding which breathwork techniques work for you is part of the journey. Usually, a practice will combine a mixture of two or more of these types of exercises. However, the style of breathwork is nowhere near as important as the consistency of sessions. 
Daily breathwork sessions are recommended to help you reach goals quickly and efficiently. Just like physical exercise, your body benefits best from consistent and routine sessions.  
Whether you're hoping to control your anxiety disorder naturally, or adding a new tool to your stress relief toolbox, starting a breathwork routine will greatly benefit you. Soon, you'll have the skills to improve all aspects of your life.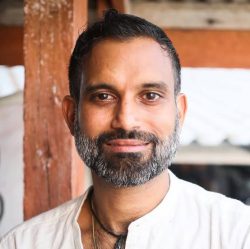 Latest posts by Niraj Naik
(see all)