Anxiety quotes are an excellent way to give yourself a jolt of motivation to tackle the day. The funny thing is, these sayings and mantras are all things you already know – be kind, be humble, focus on the positive. However, when you read these anxiety quotes back to yourself, they hold so much power than when they're just sitting in the back of your mind.
Every day, I want you to wake up and refer back to this Anxiety Gone post. Read these 10 powerful anxiety quotes and start the day off with the right mindset. That's the key. If you're starting the day with all these worries, you're going to have all those worries. Trick your brain. It's power can be used to help you overcome your anxiety.
Best Anxiety Quotes to Remind Yourself of Every Day
1. Believe in yourself and you will be unstoppable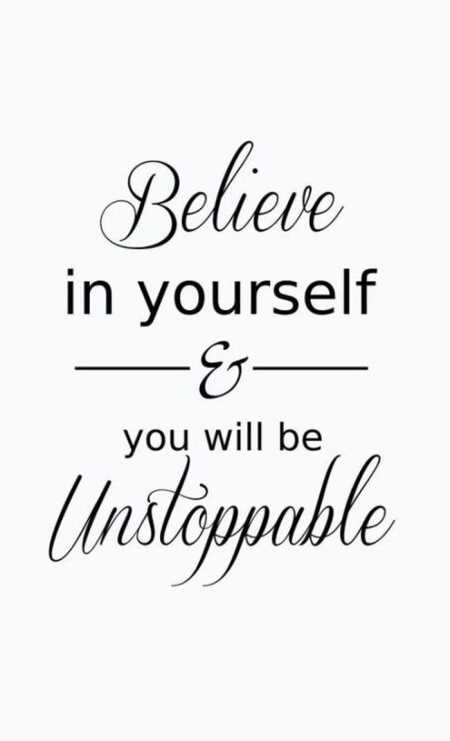 This is one of my favourite anxiety quotes because it's so real. When you put your mind towards something; towards getting better and overcoming anxiety, nothing can stop you. It's getting to that point that is the struggle but you can do it. Just make the decision and stick to it.
2. It is about being fearlessly and relentlessly true to yourself.
This anxiety quote is as straightforward as it gets. If you want to overcome anxiety and live the life you want to live, you have to be fearlessly true to yourself and on a continuous basis. You can't run from your fears or your truths; you have to accept them – day in and day out.
3.  You don't always need a plan. Sometimes you just need to breathe, trust, let go and see what happens…
Here is another one of my all time favourite anxiety quotes. I find so many of us spend an endless amount of time and energy trying to create this plan to overcome anxiety but the reality is, sometimes you just need to invest that time and energy in yourself. Taking care of you – emotionally, physically, mentally and spiritually – is the best "plan" you can create for yourself.
4. You deserve to be happy. You deserve to live a life that lights you up. Don't ever forget that.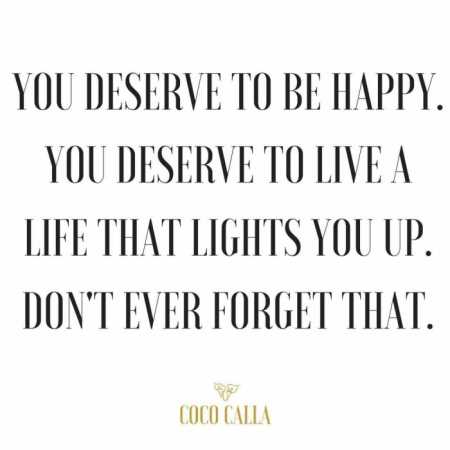 Yes. Yas. Yay. So much yes! If all the other anxiety quotes don't resonate with you, make sure this one does. As an anxiety sufferer, it's so easy to think that you're not normal and that you'll never live a good life, nor do you deserve one. However, this couldn't be anymore untrue and it's your negative mind talking. So, shove that negative energy in a jar and wake up every day, remembering that you deserve to be happy and overcome anxiety. If you want it that bad, you'll get it.
5. Be thankful for what you are now, and keep fighting for what you want to be tomorrow.
This is the perfect quote for anxiety sufferers because we are constantly wanting to feel better. We are never okay with the now because the now isn't good enough.
All you want is to be free of anxiety. You want Anxiety Gone.
The only problem with this is that most of us forget to take a moment and be thankful for the progress we have made. Every day you wake up is progress. Be thankful for that and keep moving forward.
6. Just because you aren't making progress as fast as you think you should does not mean you aren't making progress. Keep going.
Yes! Another one of the best anxiety quotes out there is this one! It reiterates what I said previously – all progress is progress. Don't give up just because you had one bad day, bad week, bad month or bad year. Every day you feet touch the ground is progress. Keep going.
7. Stop being afraid of what could go wrong and think of what could go right.
The "What Ifs" are the worst thing about having anxiety. You're constantly wondering what if this happens, what if this doesn't happen, what if this person is there, what will that person think, what if, what if, what if. Stop.
The what ifs will ruin you. Start think about all the amazing things that WILL go right. Focus on them. Eliminate all the negative. You can't worry about the things you can't control.
8. I know for sure that what we dwell on is what we become.
Leave it up to Oprah to provide some amazing anxiety quotes! This one basically means that if you spend all this time worrying about things and dwelling on the past, you will be stuck in the past. You won't be able to move forward because you're too busy dwelling on the negative. Let it go, remove your foot from the cement from the past and take a new step forward.
9. They told me I couldn't. That's why I did.
This is one of my favourite anxiety quotes because I am super stubborn. Tell me I can't do something and I'll do everything in my power to prove you wrong. So, if you're like me, take other people's criticism and judgements as a challenge to prove them wrong. Together, we can prove the entire world wrong. Mental illness doesn't define our future.
10. The comeback is always stronger than the setback.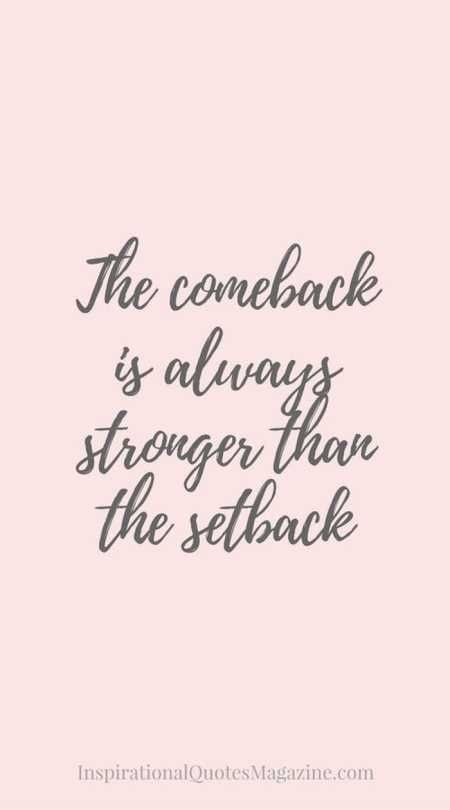 Life has setbacks. You can't avoid them. However, when you have anxiety and are experiencing setbacks, it can seem like the entire world is crashing in around you. It's important to not let your bad days overshadow the god days; the ones where you've made progress because your comeback is always going to be stronger than your setback.
It's important to find motivation that speaks to you. I can provide you with all the motivational quotes out there but if none of them light a flame inside your spirit, they won't do justice. Follow Anxiety Gone Facebook for more anxiety quotes every day and let it be a source of motivation for you. Together, we can be a source of motivation for all the rest.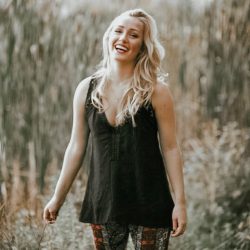 Latest posts by Chantal McCulligh
(see all)