Activating the parasympathetic nervous system (PSNS) can work wonders for your physical and mental health. When this system kicks in, our heart and breathing rates slow down, blood pressure decreases, and digestion gets a boost. This leads to a state of deep relaxation, which in turn promotes recovery and restoration. The best part: there are several deep breathing exercises that can trigger this response to provide you with quick anxiety relief when needed.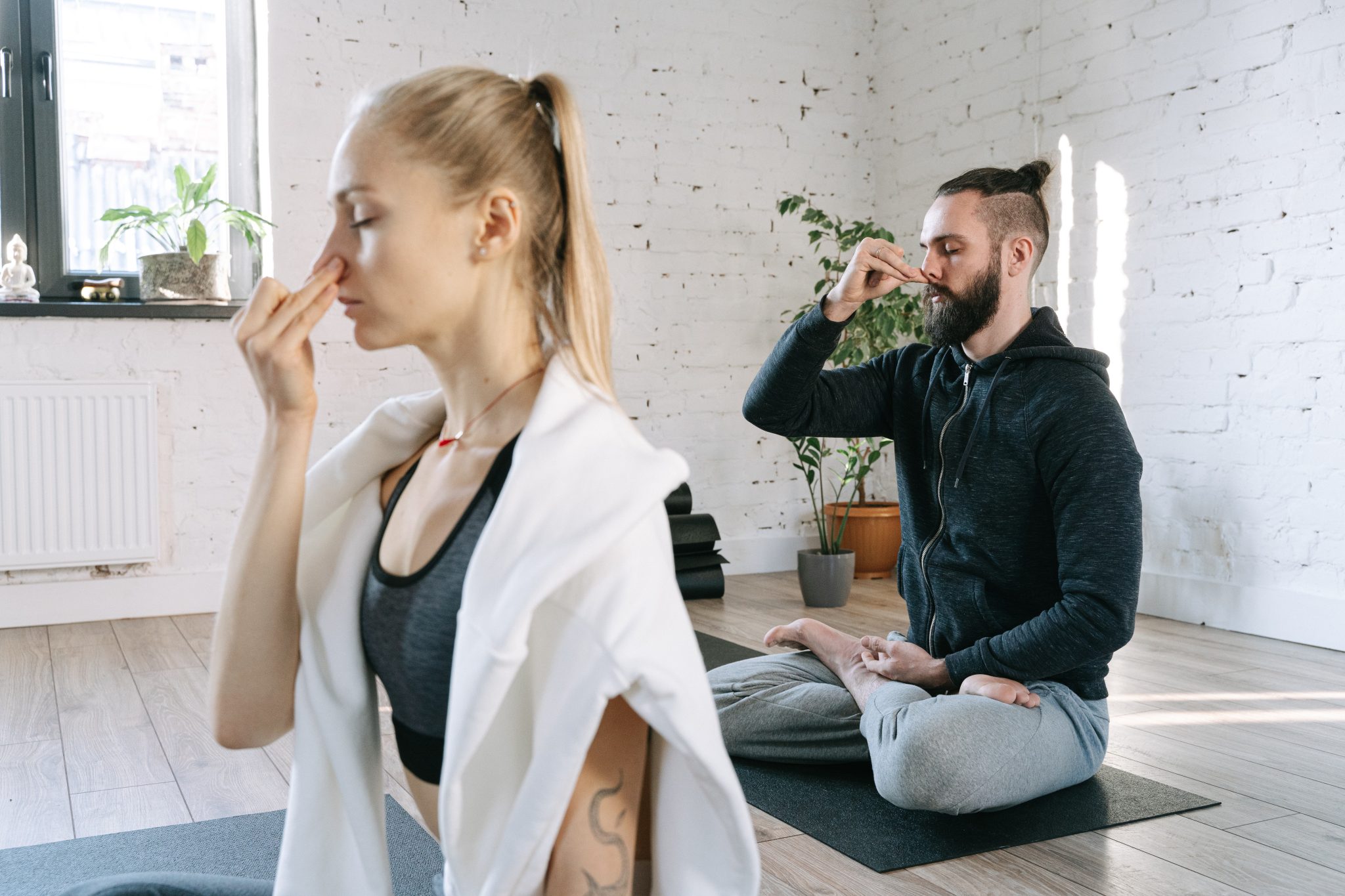 How Deep Breathing Can Calm Your Nervous System?
When you're feeling anxious, one of the best things you can do is practice deep breathing exercises and relaxation techniques. Remember that fight, flight, or freeze response we talked about? It can really mess with your mind and body! When triggered, your sympathetic nervous system sends oxygen to your arms and legs to help you prepare to run or fight. But unfortunately, this can result in less oxygen being sent to your thinking brain, making it harder to think straight. That's where deep breathing and relaxation come in! Deep breathing exercises and techniques activate your parasympathetic nervous system and signal to your brain that it's safe to relax. This can help to increase oxygen to your thinking brain and allow you to think more clearly to help you overcome anxiety.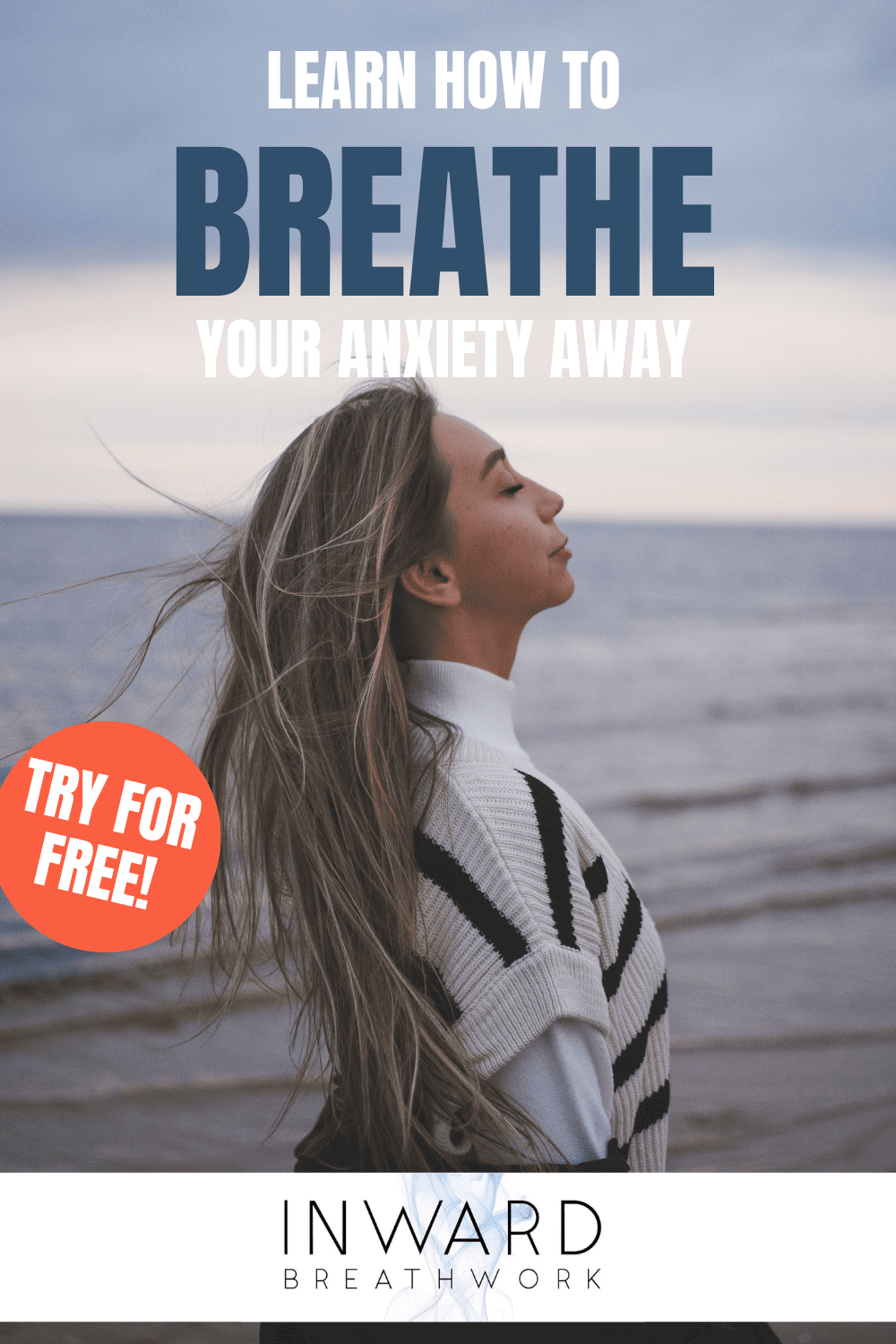 Deep Breathing Exercises for Anxiety
Taking a deep breath can work wonders in easing stress and reducing anxiety. With some simple breathing exercises, you can incorporate this powerful tool into your daily routine and experience a significant difference in how you feel.
To get started, keep these helpful tips in mind:
Choose a comfortable spot to do your breathing exercises. Whether it's your bed, living room floor, or a cozy chair, make sure it's a place where you can relax.
Don't force your breathing. This can actually increase your stress levels, so allow yourself to breathe naturally and at your own pace.
Aim to practice your breathing exercises at the same time each day, once or twice. This will help establish a healthy routine.
Wear comfortable clothing that won't restrict your breathing.
Most breathing exercises only take a few minutes, but if you have more time, you can extend your practice for even greater benefits.
Incorporate these simple breathing exercises into your daily routine and start reaping the benefits of a calmer, more relaxed state of mind.
The Classic Deep Breathing Exercise
Many people tend to take short, shallow breaths that only reach their chest. This can cause feelings of anxiety and drain your energy levels. By using the following technique, you can learn to take bigger breaths that reach all the way down to your belly, promoting relaxation and energy restoration.
First, find a comfortable position for yourself. You can lie on your back in bed or on the floor with a pillow under your head and knees, or sit in a chair with your shoulders, head, and neck supported against the back of the chair.
Next, breathe in through your nose and allow your belly to fill up with air. Exhale through your nose.
Place one hand on your belly and the other hand on your chest. As you breathe in, you should feel your belly rising, and as you breathe out, feel your belly lowering. The hand on your belly should move more than the hand on your chest.
Take three more full, deep breaths, allowing your belly to rise and fall with your breath. Breathing fully into your belly can help you feel more relaxed and energized.
The Breath Focus Exercise
To enhance your deep breathing practice, you can use mental imagery and positive affirmations to help you feel more relaxed and centered .With practice, you can use this deep breathing technique to quickly and easily reduce stress and anxiety whenever you need it.
Begin by finding a quiet, comfortable place to sit or lie down.
Choose a word or phrase that resonates with you, such as "calm," "relax," or "peace."
Take a few deep breaths to relax your body and clear your mind.
As you inhale, imagine that you are breathing in a peaceful, calming energy.
As you exhale, visualize any stress or tension leaving your body with your breath.
 As you inhale, silently repeat your chosen word or phrase.
As you exhale, imagine releasing any negative thoughts or emotions associated with stress or anxiety.
Repeat this pattern for 10-20 minutes, or as long as feels comfortable for you. 
Alternate Nostril Breathing
Alternate nostril breathing, or Nadi Shodhana Pranayama, is a relaxation technique that involves controlled breathing through each nostril. Studies have shown that this breathing exercise can improve cardiovascular function, reduce heart rate, and promote a balanced nervous system. Besides these benefits, alternate nostril breathing is also a great way to alleviate anxiety.
To get started with this exercise, it's important to maintain a steady and smooth breathing pattern throughout the practice.
Sit up straight with a long back
Bring your right hand up to the front of your face
Take your pointer and middle fingers and place them between your eyebrows (optional) to bring your attention to your ring finger and thumb which are the two fingers you'll be using for this breathing technique
Using your thumb, close your right nostril
Exhale through the left nostril
Inhale through the left nostril then close it with your ring finger
Exhale through your right nostril
Inhale through your right nostril then close it with your thumb
Exhale through your left nostril
Repeat
Equal Breaths
This breathing technique involves matching the duration of your inhales and exhales, gradually increasing over time to improve breathing capacity and relaxation.
To begin, find a comfortable seated position on the floor or in a chair.
Take a slow, deep breath in through your nose while counting to five.
Exhale slowly through your nose while counting to five as well.
Repeat this process several times, allowing your breathing to naturally find a comfortable rhythm.
As you feel more comfortable with this technique, gradually increase the duration of your inhales and exhales. Work your way up to inhaling and exhaling for up to 10 counts. By practicing this technique regularly, you can increase your lung capacity, decrease stress and anxiety, and promote relaxation. So take a deep breath, and start building your respiratory strength today!
Controlled Breathing Technique
The Controlled Breathing Technique is particularly great breathing exercises for anxiety as it helps slow down your heart rate and relax your muscles. This sends a signal to your brain that you're calm, so it will actually relax your nervous system.
Find a comfortable place to sit
Close your eyes, unfrown your brow and relax your jaw
Inhale for two seconds
Hold your breath for one second
Exhale for four seconds
Repeat
Body Scan Breathing Technique
The body scan breathing technique is particularly beneficial for anxiety, as it uses the breath to calm your nervous system while also distracting you from your anxious thoughts. It also helps you harness the power of a mind-body connection which increases mindfulness which is great for eliminating anxiety as a whole.
Sit or lie down in a comfortable, quiet place
Slowly inhale and exhale to relax your entire body
Start by bringing your attention to the top of your head
Focus on this area, taking long deep breaths
With every exhale, imagine your anxious thoughts leaving your mind
Spend a couple of minutes focusing on the head before moving to your shoulders and repeat
Work your way down your entire body, focusing on relaxing individual parts for several minutes at a time
Diaphragmatic Breathing Technique
The diaphragmatic breathing technique involves focusing on the diaphragm, a muscle located in the abdomen, also known as belly or abdominal breathing. By practicing this technique and training your diaphragm to expand your lungs, you can improve your breathing efficiency and relieve anxiety. 
Diaphragmatic breathing has numerous benefits that can positively impact your overall health. This technique serves as the foundation for various relaxation and meditation practices, promoting reduced stress levels, regulated blood pressure, and improved bodily functions.
Find a comfortable and flat surface and either sit or lie down.
Relax your shoulders and allow them to shift downwards, away from your ears.
Place one hand on your chest and the other on your stomach.
Breathe in through your nose without pushing or straining until you cannot take in any more air.
Notice the sensation of air moving through your nostrils and into your abdomen, expanding your stomach and the sides of your waist. Your chest should remain mostly still.
Purse your lips as if sipping through a straw, and exhale slowly for about 4 seconds while feeling your stomach gently contract.
Repeat these steps several times for optimal results.
Remember, as long as you continue to breath – and breathe properly – your anxiety will always calm down. Try practicing these breathing exercises for anxiety each day, so that you know how to use them when you need to quickly induce calmness and relaxation. 
Incorporating breathing exercises into therapy can be a powerful tool in promoting overall well-being and supporting mental health. The combination of therapy and breathing exercises can help individuals regulate their emotions, decrease stress levels, and improve their overall mental health. Additionally, breathing exercises can be done anywhere, at any time, making them a convenient and effective way to manage symptoms of anxiety or depression. So, whether in conjunction with therapy or as a standalone practice, incorporating breathing exercises into your routine can be a simple yet powerful way to support your mental and emotional well-being.

---
This blog post is sponsored by BetterHelp online therapy, but all opinions are my own. I may receive compensation from BetterHelp or other sources if you purchase products or services through the links provided on this page.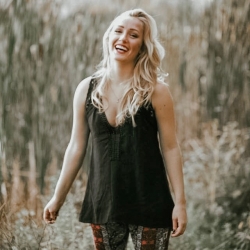 Latest posts by Chantal McCulligh
(see all)