A quick flip through Instagram and you'll see plenty of mental health accounts sharing anxiety affirmations. Without knowing the science behind using positive affirmations and how they can rewire your brain patterns, it can be difficult understanding how affirmations work and how they can provide anxiety relief. However, if you think about it, your thoughts dictate your mood and emotions throughout the day. Those anxiety attacks, remunerating thoughts, racing heartbeat and other symptoms of anxiety all stem from our thoughts. Flip the dialogue and you can allow the words you think or say to yourself reduce anxiety and even stop an anxiety attack in its track. 
What are Affirmations?
Affirmations are positive phrases you repeat to yourself to foster the belief that it is, indeed, true.  Using affirmations as a practice that refers primarily to the practice of positive thinking and self-empowerment – using positive phrases to recreate the feeling and sensation of whatever it is you're repeating. For example, using the anxiety affirmation 'I am calm' can produce calming, relaxing sensations.
How Do Affirmations Work?
The practice of positive affirmations are based on well-established psychological theory. When done repeatedly, they can drastically improve your physical, mental, spiritual and emotional health as affirming yourself activates your brain's reward system. By doing so, you can help reduce anxiety, depression, fatigue, exhaustion, and all sorts of physical and emotional stress. It's said that affirmations have the power to rewrite your brain patterns, remove limiting beliefs and replace negative patterns with positive ones.
How Do Anxiety Affirmations Work?
Positive affirmations require regular practice if you're looking for lasting, long-term changes to the ways you think and feel.  Anxiety affirmations work the same way as any other positive statement, only they're designed to help you to challenge and overcome self-sabotaging, negative and anxious thoughts. For example, when you're feeling anxious your mind immediately goes to the panic-inducing 'what if's'. This sends you into a spiral of nervousness and negativity, and it can worsen your anxious feelings and turn them into a full panic attack.  Now, instead of feeding into the anxious feelings, anxiety affirmations allow you to counter those thoughts and sensations and with practice, change the outcome. For example, when you feel heart palpitations begin, instead of immediately thinking the worst, you use positive affirmative statements to essentially convince your brain and body that you're okay.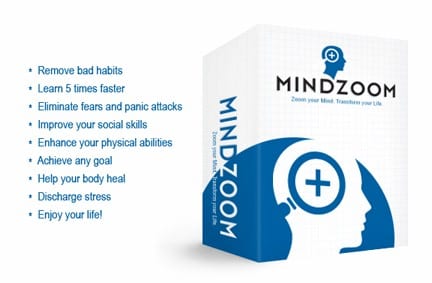 The Science Behind Anxiety Affirmations
To some, affirmations for anxiety may seem like "wishful thinking". However, there are many studies that prove the power of using affirmations for your mental health. Here are some of our favourites:
Short affirmation exercises boosted problem-solving abilities for people struggling with chronic stress (Study)
Repeating your best qualities can calm your nerves, increase your confidence and improve your chances of a successful outcome (Study)
Affirmations have been used as successful treatment for people with low self-esteem, depression and other mental illnesses (Study)
Affirmations can create a stronger sense of self-worth that makes you more likely to take the actions needed to improve your own wellbeing (Study)
Self affirmations activate brain systems associated with maintaining a positive self-view (Study)
People in low positions of power can perform better by using self affirmations to calm their nerves (Study)
Using Affirmations for Anxiety Relief
The marvelous thing about using affirmations for anxiety relief is that the process is really simple. The hardest part is finding the best positive affirmations that resonate with you and remembering to do them every day as often as you can. For this, you can do a quick search online and find some that you like (and can remember) or you can use an affirmation deck and have a new affirmation anytime you need one. Another option for using anxiety affirmations is to come up with some on your own. Try writing out some calming statements you can use to ease your nerves when your anxiety symptoms begin to show up. 
The Secret to Using Affirmations
There's one little secret technique that you must use in order to fully maximize the benefits of affirmations. You have to try to feel as if the statement you're saying is true. For example, if you're telling yourself "I am calm" when you're at the brink of a full blown panic attack and fully believing that you're going to fall apart, the anxiety affirmation isn't going to work as well as it could. You must believe in the power of the mind and in the power of the words you speak to yourself. That's the secret sauce. 
Steps for Using Anxiety Affirmations
The practice of affirmations is really simple once you get the hang of it and find positive affirmations that spark those good, calming feelings inside of you. 
Find a quiet place to sit and relax
Choose a positive affirmation that aligns with your goals or intentions for the day
Speak the affirmation out loud or in your thoughts for five minutes three times a day – morning, afternoon and evening
With every word you speak, focus on its meaning and the feeling that you want to manifest
You can also use an affirmation program that saves you from sifting through thousands of websites looking for affirmations to use. Mind Zoom Affirmation is an online program that plays positive statements to your subconscious mind. You select your intention for the day and the program provides you with the positive affirmations associated with what you want to achieve.  The options aren't limited to just anxiety either. There are many affirmations for pretty much everything, including affirmations for addiction, alcoholism, getting better grades in school, ADD, being more positive, becoming successful, and so on and so forth. 
Listen to Affirmations While You Work and Allow the Messages to Enter your Subconscious Mind
Unlike the traditional affirmation practice, an online affirmation program allows you to use positive statements while doing other tasks. This allows you to receive all of the positive affirmations you want into your subconscious mind every hour. So, although you may not be repeating them outloud or in your mind, you are still receiving the powerful messages.
Mind Zoom allows you to personalize your experience as well. You can change the way the affirmations appear on your screen and you can customize the position in which they appear. Even the interval time between each affirmation, the font, colour, transparency, the sound of the voice you'd like to use (if any), the music playing in the background can all be changed.
You can also choose to add in binaural tones, which are specific sounds played in your left and right ear to provide a specific effect. These are proven to improve your brain's receptiveness to the affirmations, simply by playing different frequencies in each ear.
Mind Zoom is a program that speaks to your subconscious. So, if you've ever wondered how do affirmations work for anxiety,  this program is a powerful option that makes it easy to harness the benefits of using affirmations. You just sit back and listen; the rest is done for you.
Anxiety affirmations help you challenge and overcome the negative and self-sabotaging thoughts that are common with this type of mental illness. When repeated regularly, you can start to rewire your brain through neuroplasticity to make positive changes in your life. By exercising your mind with positive statements, you can change your overall outlook on life. Just like repetitive exercise improves your physical health, repeating positive affirmations strengthens your mind and improves your mental health. The more you use them, the better your mind becomes. So, you start to think differently and your actions and life quickly follow. 
If you or a loved one is struggling, please seek professional help when needed. Better Help offers a free 7 day trial for their online therapy.
---
This blog post is sponsored by BetterHelp online therapy, but all opinions are my own. I may receive compensation from BetterHelp or other sources if you purchase products or services through the links provided on this page.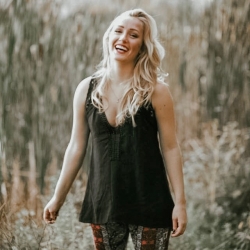 Latest posts by Chantal McCulligh
(see all)