When you think about natural anxiety relief, you often think about online mental health programs, self-help books, and essential oils. If you're new to Anxiety Gone, you'll see that I do talk about these items a lot because they are incredibly powerful. However, there are many calming items for anxiety that often go under the radar. So, I've spent hours finding the most relaxing items to reduce anxiety and have listed them all here for you today. You're welcome.
21 Deeply Calming Items for Anxiety
So, prepare to shop away! Not only are these comfort objects for anxiety seriously effective but they're also epic!
Take a blast to the past to your childhood days because it's time to play with some putty. Push into the putty to alleviate symptoms of anxiety. It's like a stress ball, only 100 times more fun to play with. To ensure durability and comfort that is there whenever I need it, I always opt for Therapist Grade Stress Putty.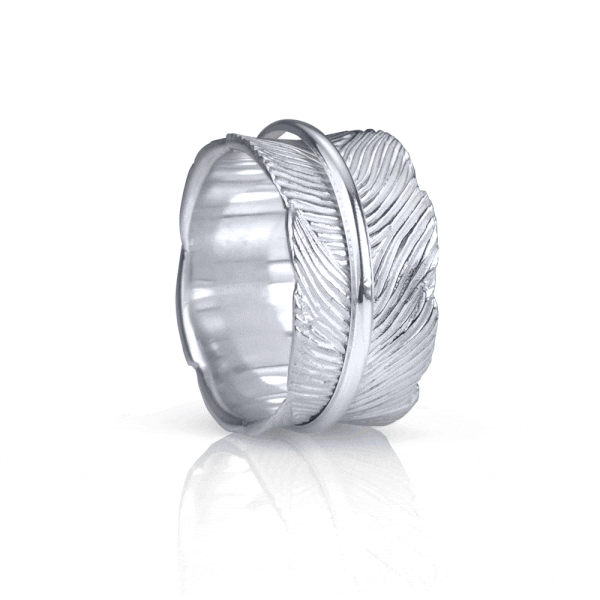 For all the fidgeters out there, put down your fidget spinner. What good is using a fidgeting tool if everyone can still see you fidgeting? Instead, I like to use a meditation spinner ring. It's inconspicuous, stylish, and effective. You can spin your troubles away without anyone ever noticing.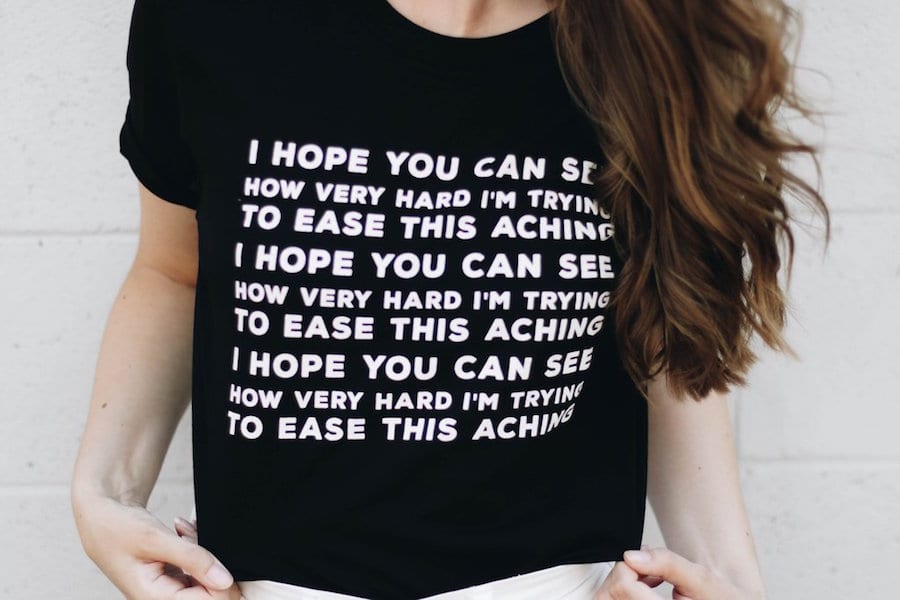 For me, as soon as people know I suffer from a panic disorder, I feel a sense of relaxation. It instantly takes off the pressure to hide an anxiety attack which decreases the likelihood of one coming on, and the severity of one if it happens. So, I love the idea of wearing your label.
My family and I wear our Anxiety Gone shirts all the time, and we always get a ton of compliments. So, I've decided to start selling them. So, stay tuned for that!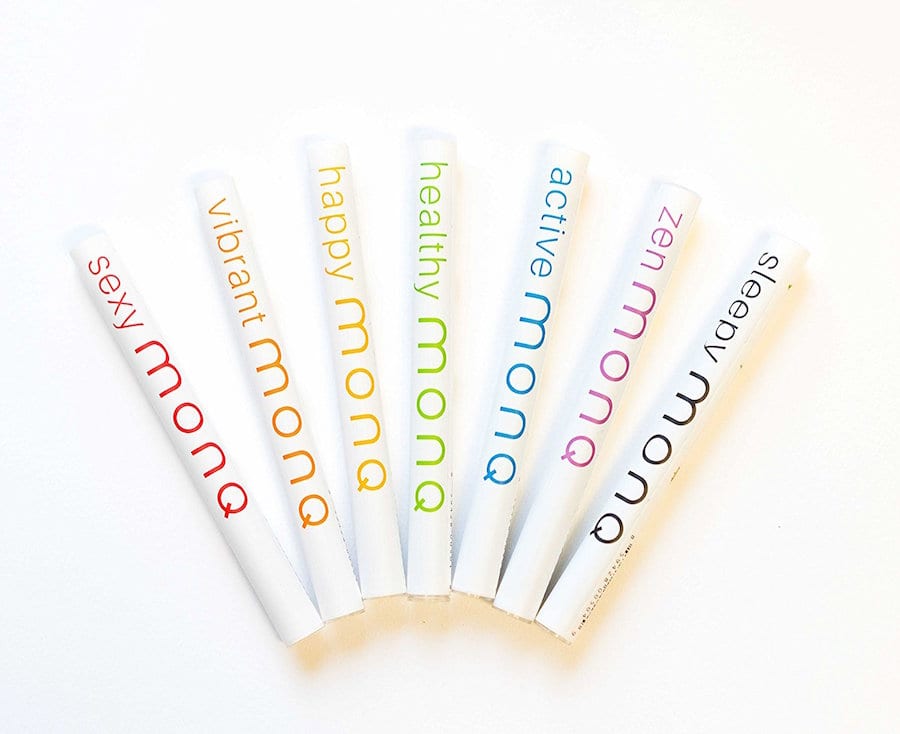 Monq has really made its mark in terms of calming items for anxiety. These little personal inhalers bring all the aromatherapy you need. There are different kinds for different needs. Of course, I like the Zen, Vibrant, and Happy ones.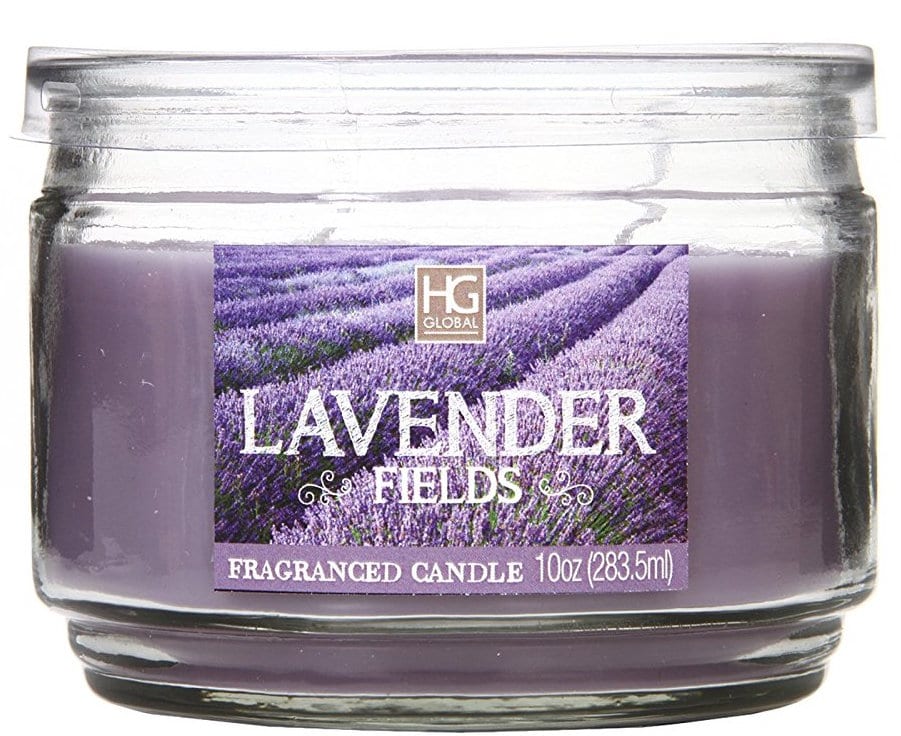 Whenever it comes to scented calming items for anxiety, I always opt for lavender. It's one of the best aromas for helping with anxiety and depression. But be careful. Not all meditation candles are created equally. Pay for quality scents to receive the full effects.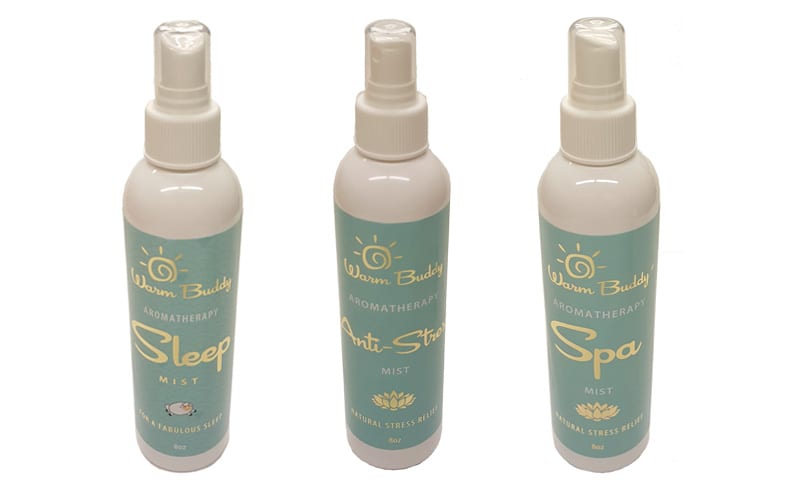 If you follow Anxiety Gone Instagram, you know I've been talking a lot about essential oil room sprays. They're infused with everything from lavender, to peppermint, rose geranium and chamomile, all of which are at the top of the list for best essential oils for anxiety. I spray my pillow and blankets every night.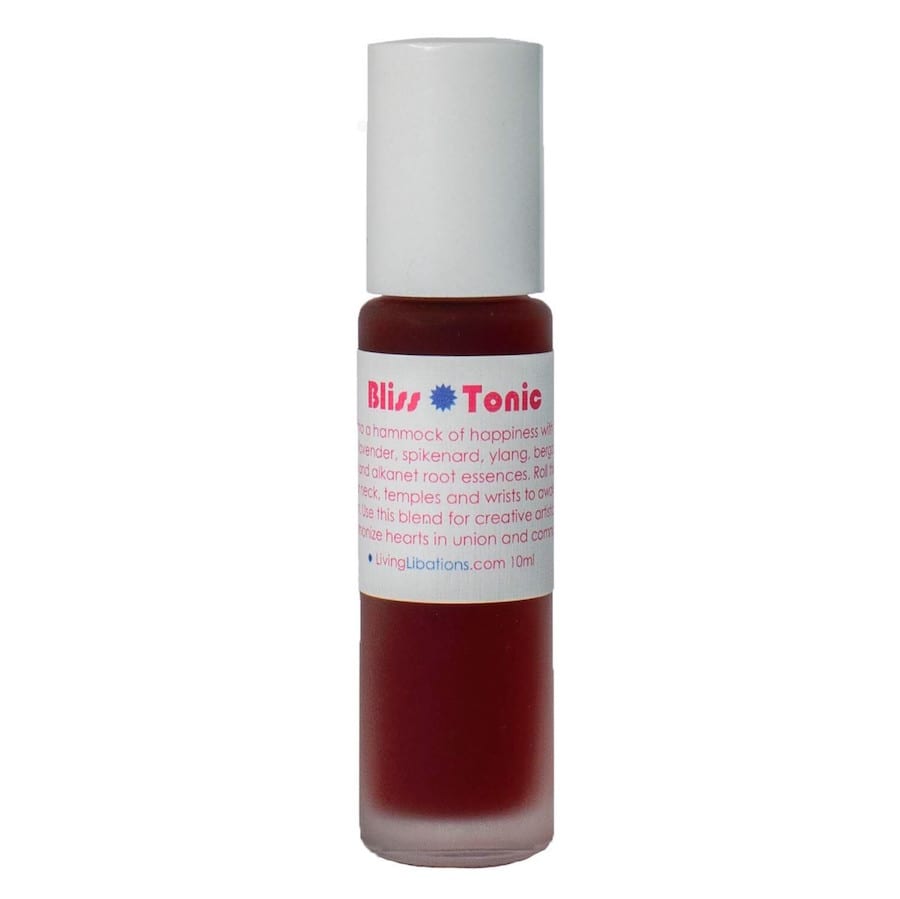 Another one of my favourite calming items for anxiety is Bliss Tonic roller. You can dab it onto your wrist or roll it onto your skin and instantly experience your anxiety symptoms decrease. I use mine religiously when I'm traveling with anxiety, but I always have it in my purse at all times – just in case.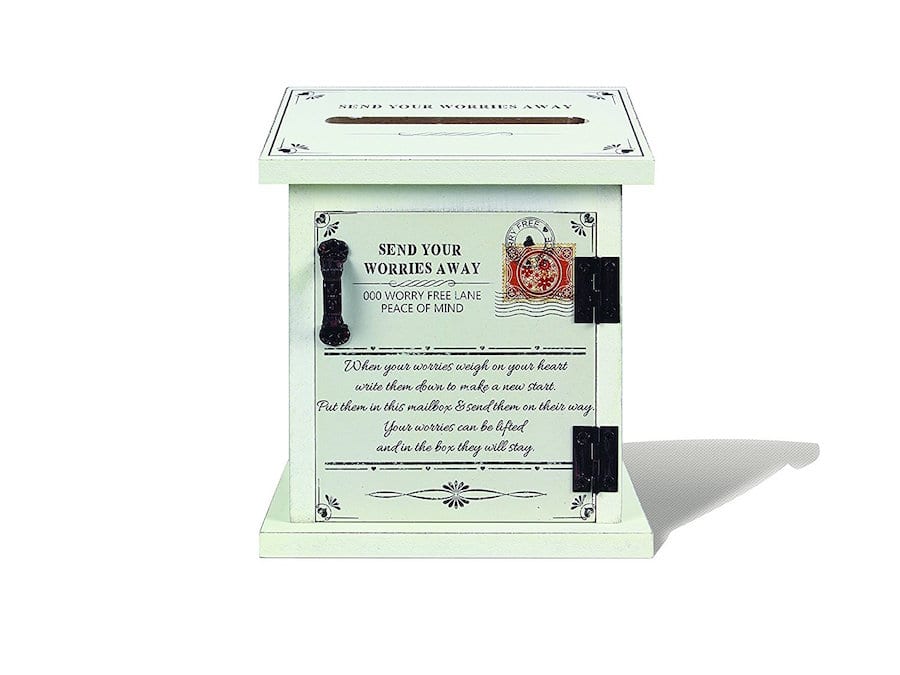 Yes, you read that right! Write your worries down and slip them into this worry mailbox, and send them away – or at the very least, get them off your brain.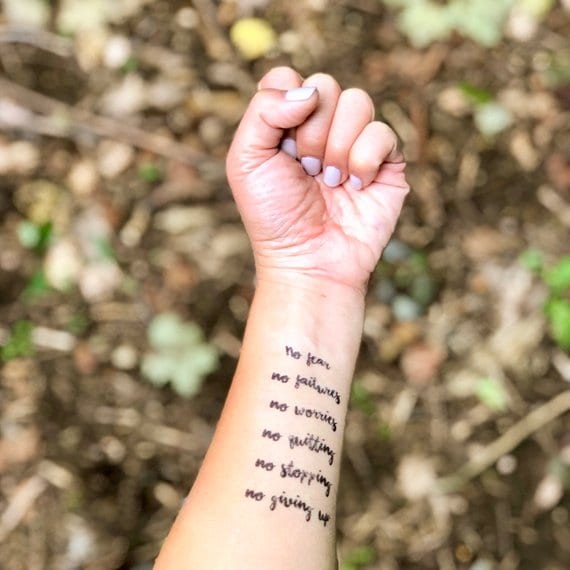 As someone with severe commitment phobia, I'm a big fan of temporary tattoos. And these Inspirational Tattoos are right up my alley for anxiety relief! There's nothing like a reminder that (temporarily) printed on your skin.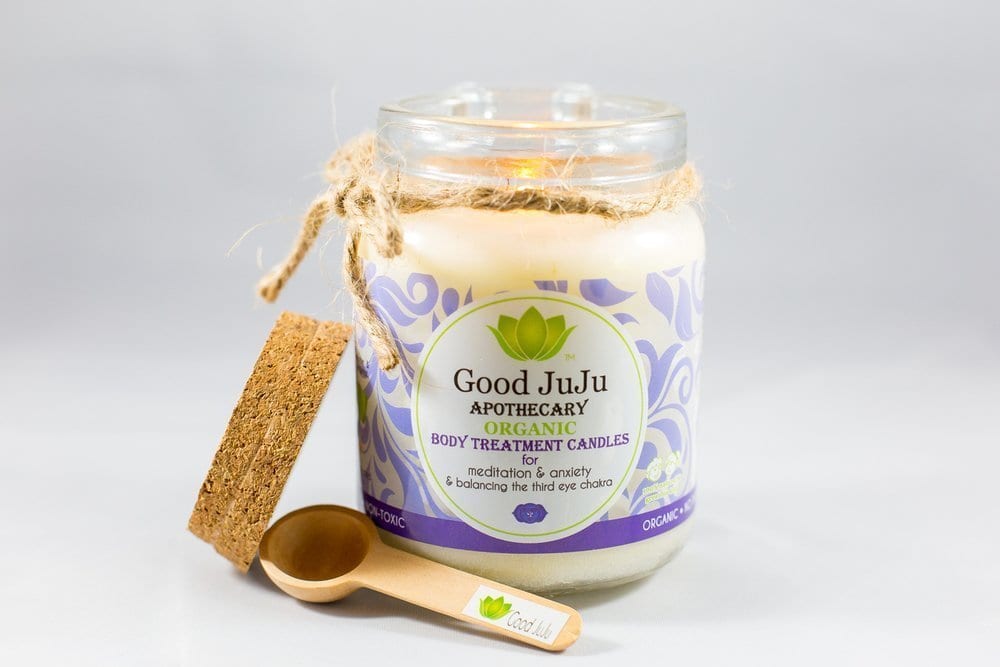 You're likely seeing a theme here – aromatherapy and lavender – and that's because they're excellent calming items for anxiety. This anxiety relief candle is one of my favourites as it's organic, perfect for meditation and aligning your chakras.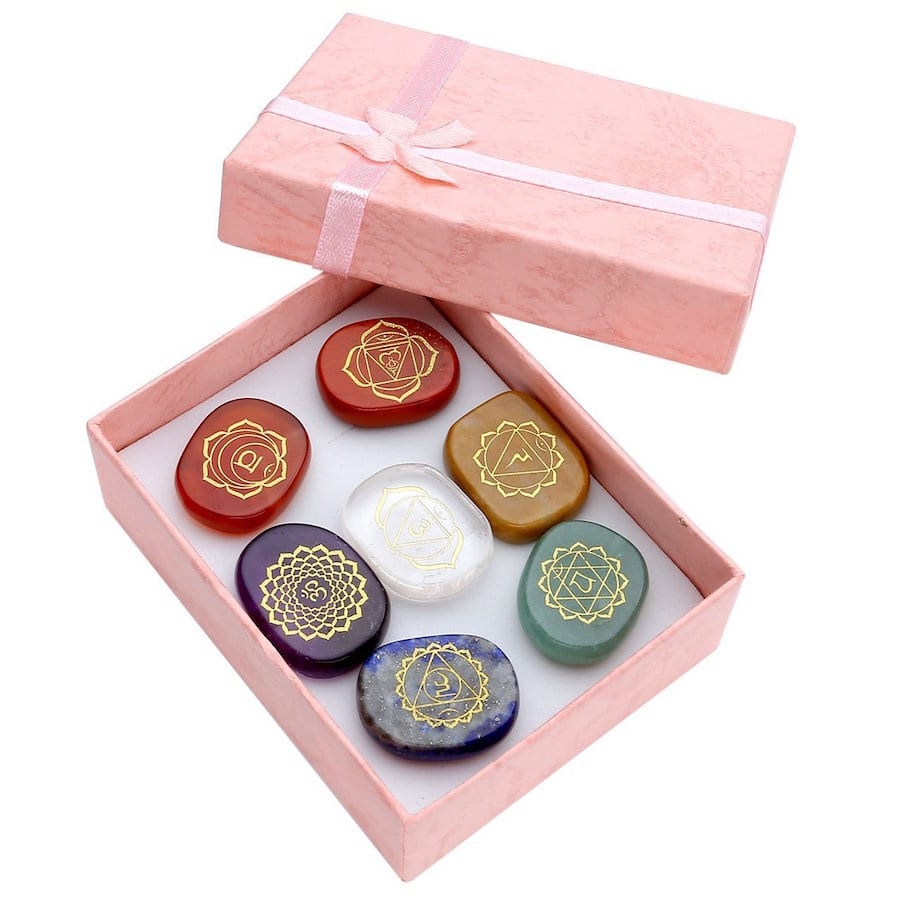 As a huge fan for using healing crystals as comfort objects for anxiety, this Chakra stone set is highly recommended.  It has every chakra stone you need to align your energies for maximum healing.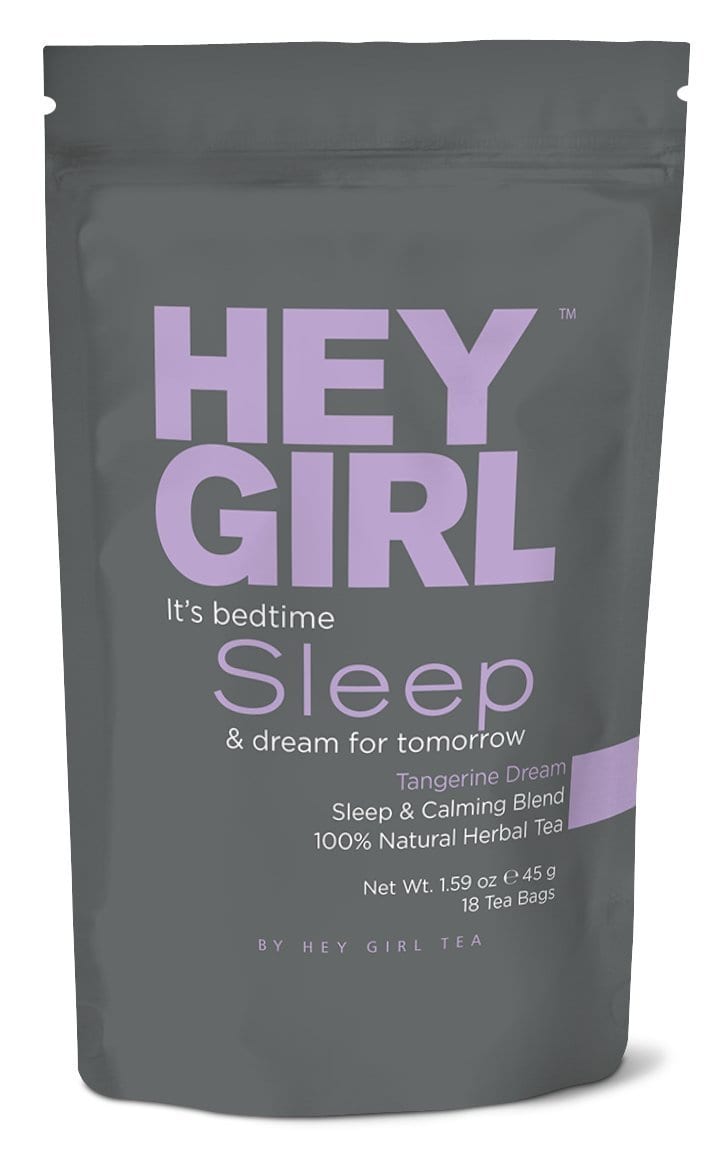 Hey Girl! Take a sip of this anti anxiety tea and you'll be blessed with a rush of relaxation and calming components. Gone are the days of your anxiety keeping you up at night.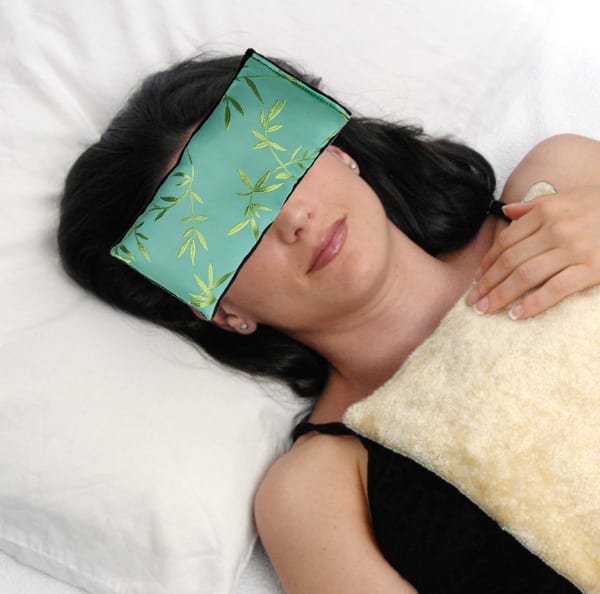 Yet another one of my favourite comfort objects for anxiety is the lavender eye pillow from Warm Buddy. Not only is the aroma calming but the feeling of weighted beads on your eyes is also extremely powerful. You can also freeze this eye pillow, which is my favourite way to use it.
Worry Thumb Stones are an excellent object for stress relief. These in particular are at the top of my list as they're made from genuine connemara marble, which comes straight from Ireland. When you press your thumb into it, you alleviate stress and anxiety while channeling positive energies.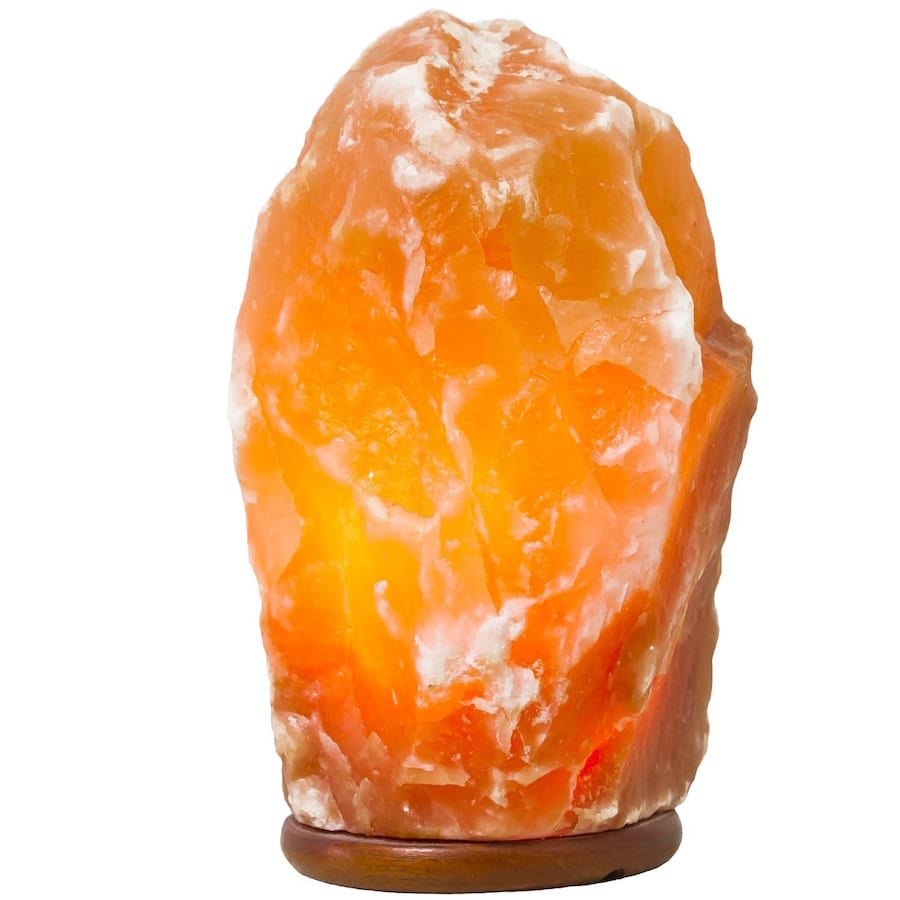 I wrote an entire Anxiety Gone article on the benefits of Himalayan Salt Lamps for anxiety. So, if you're curious, definitely check that out.  They're worth it! I have one by my bed side, in my living room and on my office desk. You do have to be careful with the type you buy because since these comfort objects for anxiety became such a hit, people have been making knockoffs. You can now find Himalayan Salt Lamps for cheap and in various colours but not all are created equally, nor are the benefits you receive from each. So, I highly recommend sticking with authentic, 100% pink Himalayan salt lamps.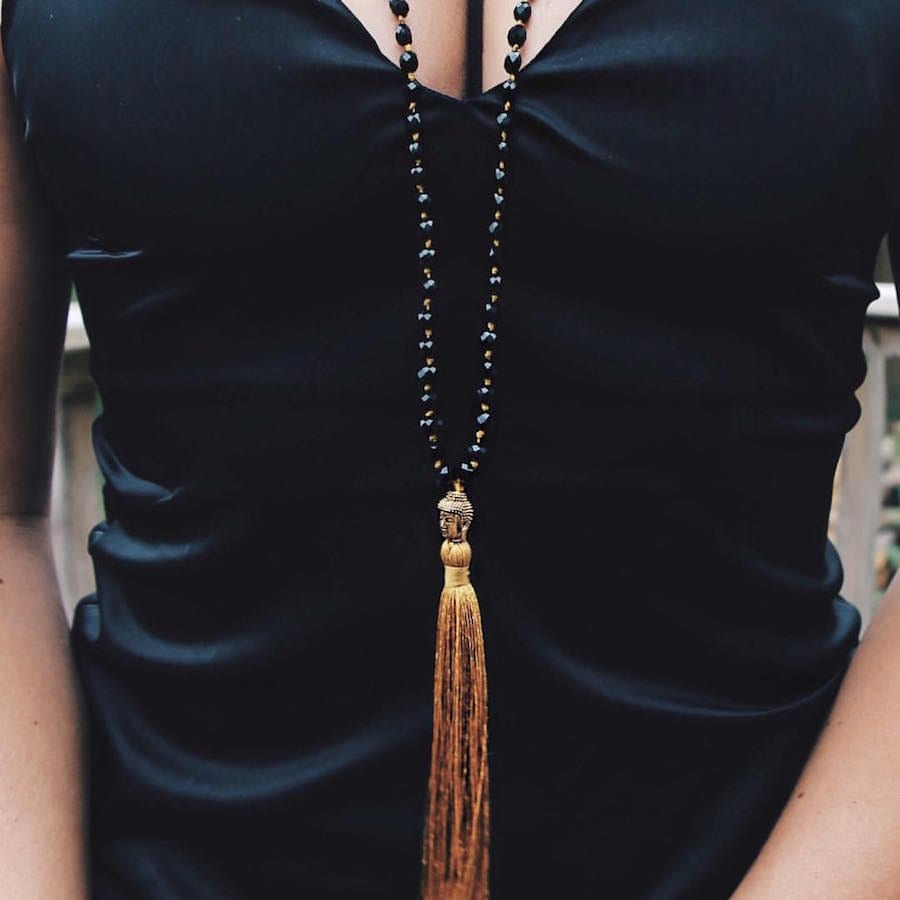 Prayer beads used to be associated with religion but today, they're often used for meditation and to channel the different energies you desire. I have approximately 20 Mala Prayer beads – bracelets and necklaces – all that have a unique intention. It's all about natural healing stones! Check out this Mala Prayer blog on the best mala beads for anxiety.
Keep your essential oils for anxiety infused into your day with Aromatherapy necklaces. There are tons of stunning styles to choose from, with this one being one of my favourites. You just dab on your essential oils and tackle the day. This necklace is also made with lava stone, which has various grounding energies.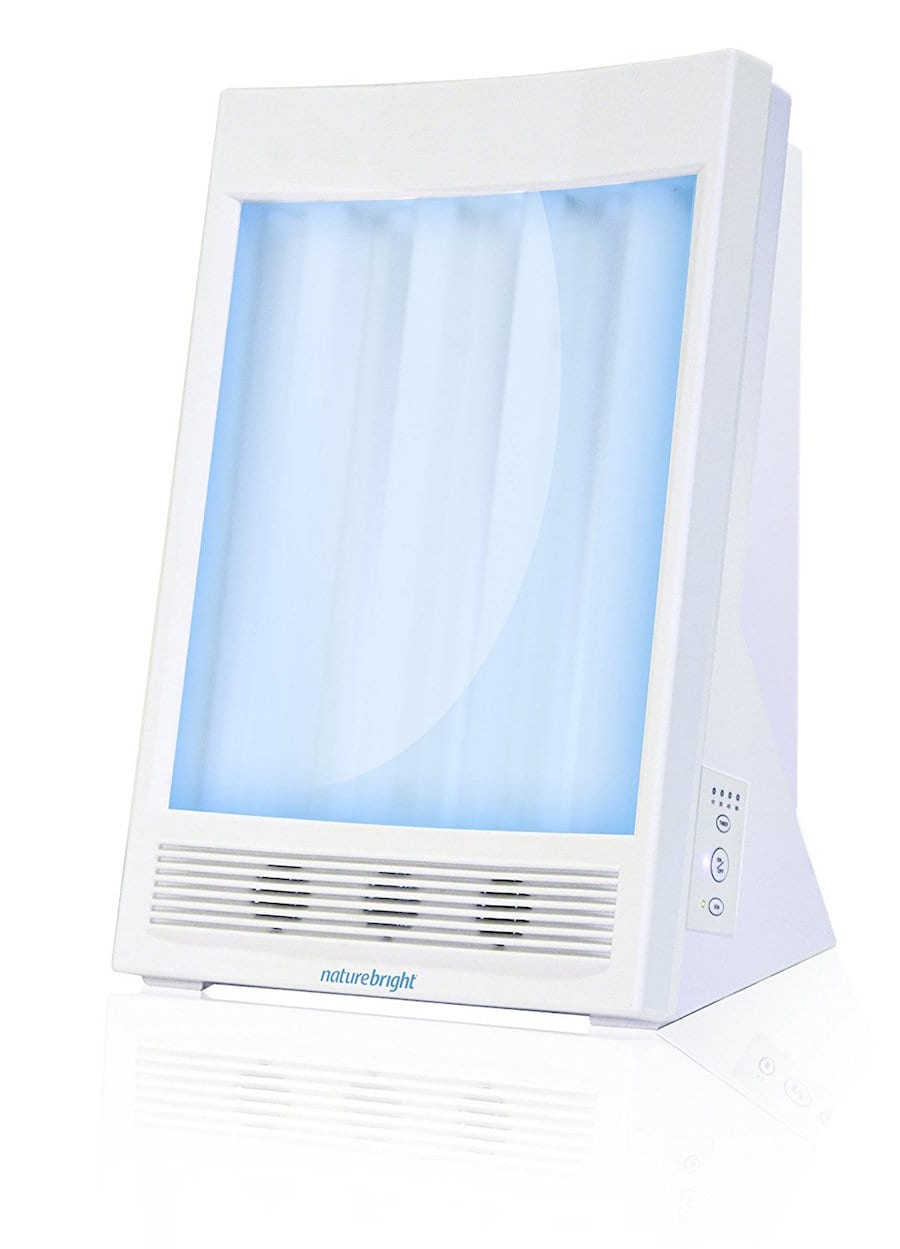 A lack of sunshine can be horrible for anxiety-sufferers, and I'm speaking from experience. I suffering significantly from Seasonal Affective Disorder and SAD lamps changed my life. These lights aren't like any other. Instead, they're designed to give you the Vitamin D, melatonin, and sunshine you're lacking, indoors. The best part? You get the same feeling from the light as you do when you're outdoors on a stunning, sunny day.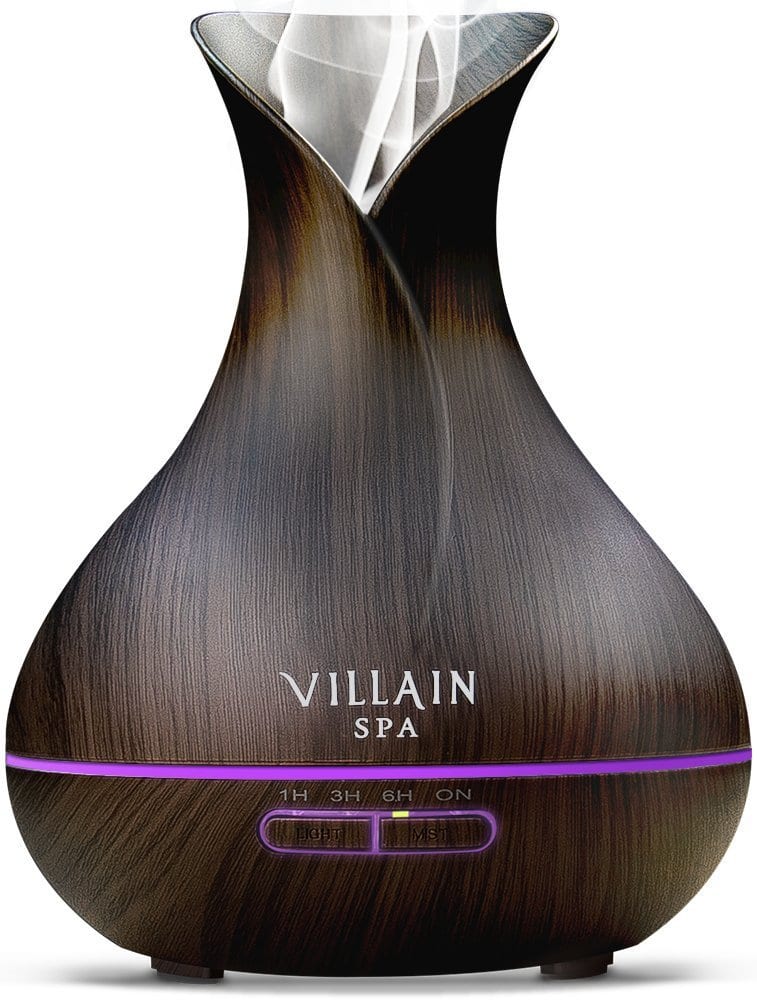 This list of comfort objects for anxiety wouldn't be complete without an essential oil diffuser on it. Essential oils are great for helping with anxiety, and you need a way to diffuse them. This one is just as stunning as it is powerful.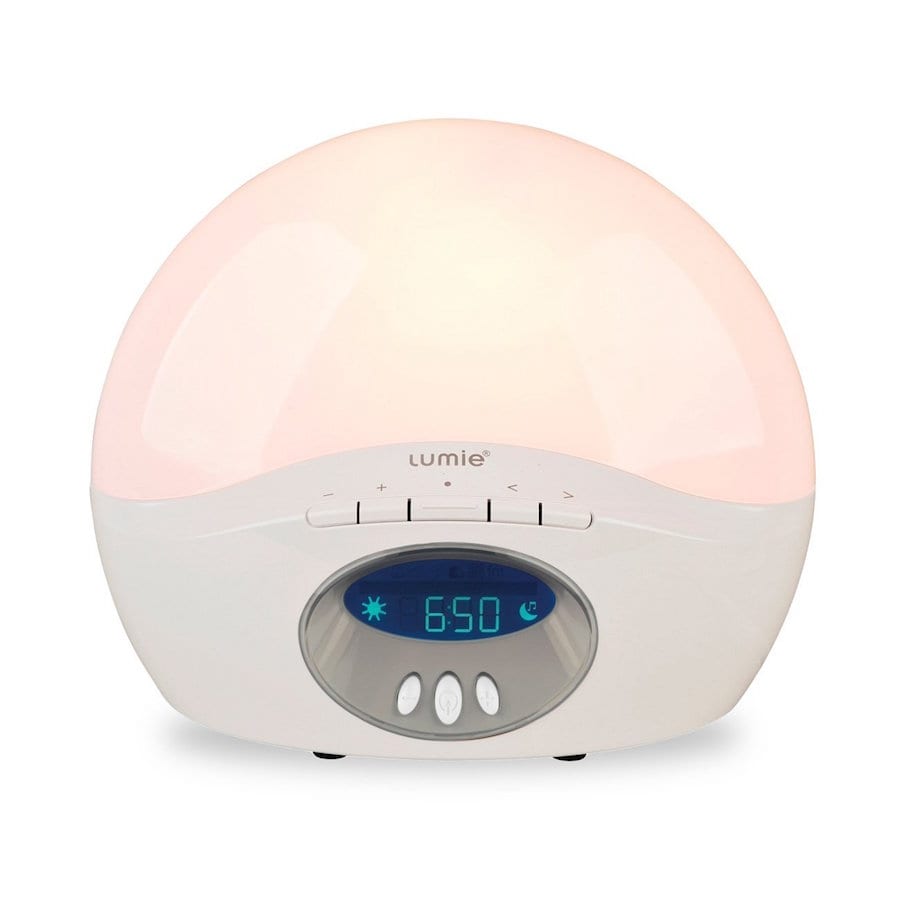 Waking up can be the hardest part of the day for anyone suffering from anxiety. It only gets worse when you have to wake up while it's still dark outside. The Lumie Body Clock simulates a natural and gradual sunrise and sunset, based on your settings. It's amazing. I can't even begin to explain the difference it makes.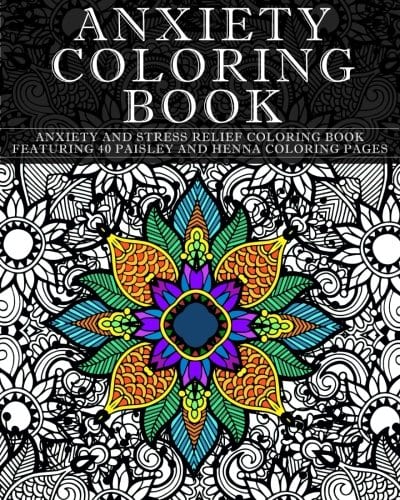 Whoever said colouring is for kids doesn't know how great it can be for adults with anxiety. So, fill in the lines in this anxiety colouring book and alleviate symptoms of stress and anxiety one stroke at a time. Plus, you'll have a blast doing it.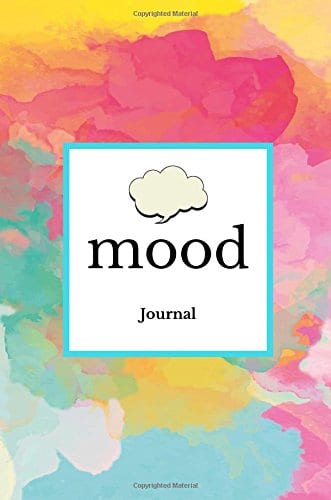 It can be difficult narrowing in on your anxiety triggers. As a writer, I highly recommend journaling but I understand it isn't for everyone. So, at the very list, follow this 52-week mood journal and simply jot down the things that happen and how they made you feel. You may find a link that can help with anxiety moving forward.
As an anxiety sufferer, I understand that every little bit helps. Try some of these comfort objects for anxiety and let me know how they work for you. You can contact me via Anxiety Gone Facebook or Anxiety Gone Instagram.
If you are struggling and in a bad place, please take advantage of the 7-Day Free Trial for online therapy from Better Help.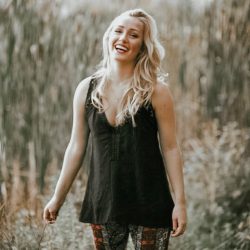 Latest posts by Chantal McCulligh
(see all)